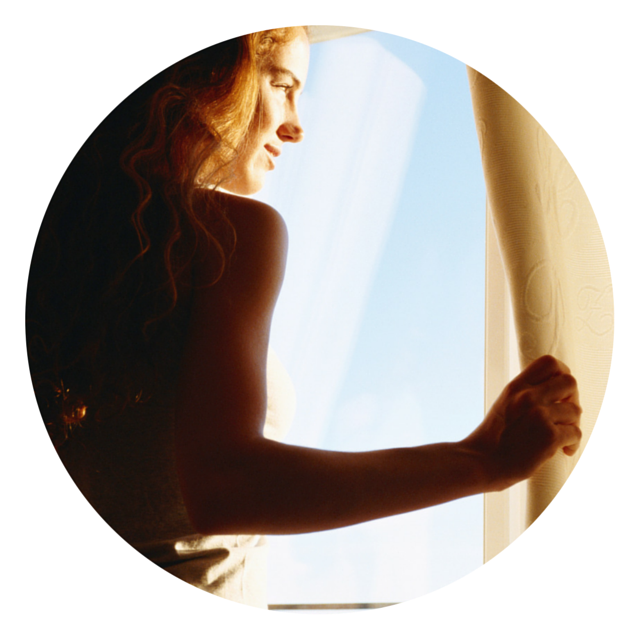 What if you finally trusted yourself?
What would you be able to do?
Who would you be?

Maybe you would finally take that chance… Or end that relationship that just doesn't work… Would you finally make that move, quit that job … speak your truth?
Hear that? It's your destiny calling.
Your soul guides are waiting to help set you free.
Yes, that's right. Each and every one of us has our own personal spirit guide ~ a soul guide ~ from the moment of your birth. In fact, you have more than one. Think of them like your very own magical entourage: Your Soul Tribe.
And they are completely committed to supporting you reaching your personal best, your highest potential in this lifetime. And through their unique support, you learn to deeply trust yourself.
What you seek
is seeking you.
– Rumi
In Your Soul Tribe: creating a relationship with your soul guides you're going to meet your personal soul guides and explore the daily magic that comes from being in contact with them.
I'm someone who has felt beings 'watching over' me my entire life. On rare occasions I actually listened to their warnings (what can I say, I'm stubborn), and in more than one instance they literally saved my life when I was on the verge of making some very Bad Choices.
In fact that last time around finally helped me breakthrough my own personal resistance — around not only trusting my guides, but myself. And it changed my life.
I am not just giving you lip-service when I say that I am truly living my life's purpose right now.
It's amazing, it's powerful. It's truly Divine. And I have my soul guides to thank for helping me to arrive.
Embracing the wisdom and support — the unconditional love — that my guides provide made the difference between a life-long insecurity I carried of feeling utterly alone in this world, disconnected from friends and family, out in the cold, to have an unshakable trust in the Divine support that is always there for me.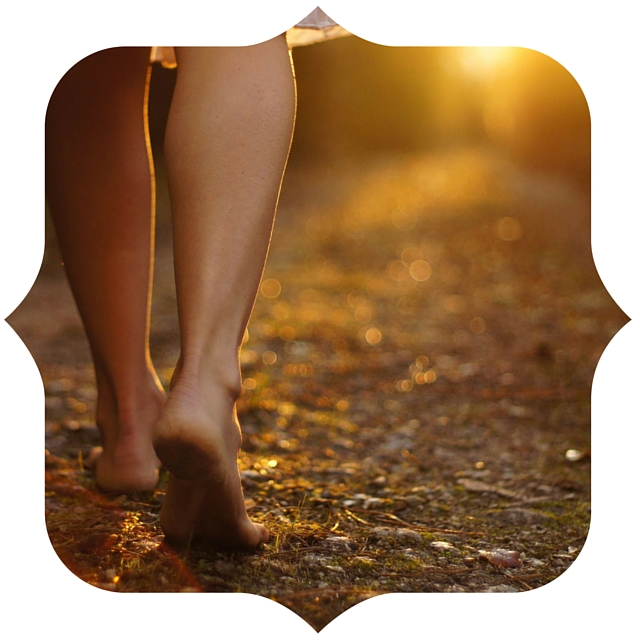 I want YOU to experience this Divine Support, this unconditional love in your life.
Having a strong relationship with your soul guide is the first step towards living life with an unshakable soul.
And now you can – in fact, it's surprisingly easy and even can be a lot of fun! I carefully designed my course, Your Soul Tribe: creating a relationship with your soul guides so that you would have all the insight, support and tools that you need.




This course is for you if:
You are ready to begin finally trusting yourself and your decisions
You want to raise your intuition
You've been concerned about 'opening' more, or at all, to the spirit world safely. (I'm very experienced in this area, and have created a program that is not only effective but SAFE)
You truly need to tap into your highest potential in this lifetime (you simply refuse to go on this way any longer!)
You feel called to cultivate a greater relationship with the Divine and the passionate equanimity this provides
You are ready to cultivate a deeper spiritual awareness in your day to day life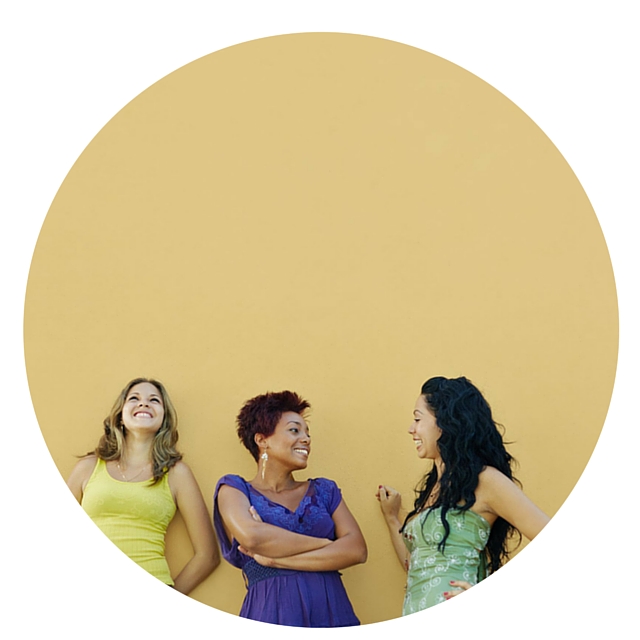 Notice I'm using a lot of words there like need, want and ready?
That's because  a lot of people think they want these things, but in truth — they don't.
Because if they truly did, they would commit wholeheartedly in an instant. Really, they just hope that somehow these magic superpowers will just fall into their lap.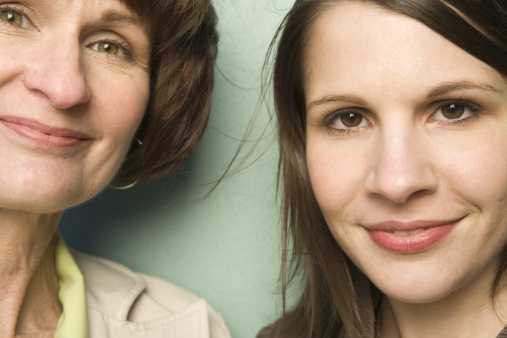 Ask yourself if you are ready to honor your life fully, to take it to the next level.
Are you ALL IN?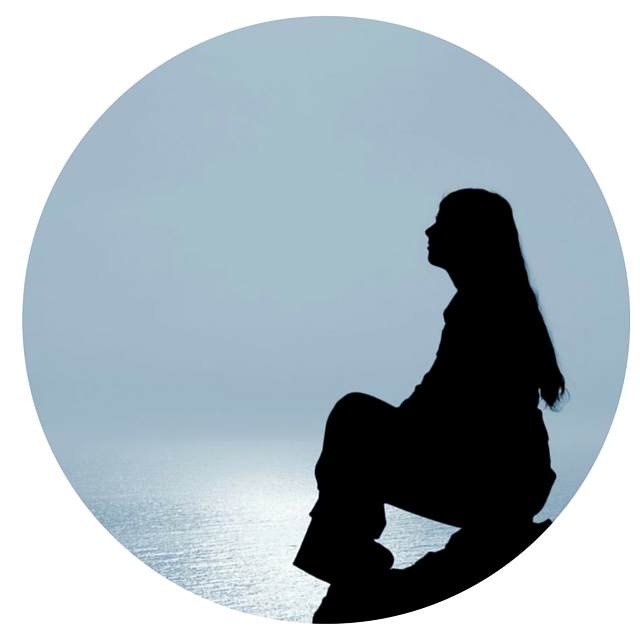 This course is NOT for you if:
You just want someone to tell you 'who you are,' and what you should do with your life. I'm not a babysitter, and neither are soul guides. They will challenge you to LIVE.
You spend a lot of time dreaming (or complaining, or blaming) about knowing your purpose, to have meaning in your life, but you're not willing to WORK FOR IT. Bottom line: working with soul guides takes effort. And yes, I'm here to testify it's worth it!
You're hoping that the magic I'm talking about will come in a pill, or with an easy button. (NOPE.) Behind every act of magic or sacred prayer, is a fully engaged heart and soul that is willing to 'put their back' AND energy into it.
You are really bad at being accountable and responsible in your life. You may need to reflect on what your resistance is to life on a deeper level, before you are ready to take on this commitment. It's not that your soul guides can't help with this. They can. But you'll be fighting the whole way. Do you have the discipline that surrender requires? Only you know the answer.
You're 'too busy' for meditation or self-reflection. This course requires that you dedicate consistent time + effort, over the course of four weeks, to the assignments given. It's why I note in the title that we're going to create a relationship — because any worthwhile relationship takes time and effort. You cannot delegate spiritual growth! You have to roll up your sleeves and  show up. (That said, the assignments of this course won't take you more than maybe a few hours a week, total.  If you want to do the exercises more though, I highly recommend that you do!)
I wanted this information to reach as many people as possible, as easily as possible – so I took this carefully crafted program and created a SELF STUDY version. Instead of waiting for the one time a year I usually would run this course, now  you can start working on this TODAY.
You can work your way through this journey at your own pace over the recommended FOUR weeks, or take even longer if you like – it's up to you, in the comfort of your own home.
Here's what you'll be experiencing in this comprehensive, soul-inspiring FOUR week course:
Weekly Sessions: I designed this course to support you each step of the way, with a strong foundation that you build on with each following week (that way, you're well supported for continuing this work long after we're done):
In Week One, you create the Sacred Space necessary to meet your guides in and cultivate these relationships
Next, in Week Two, you meet your Soul Guide
Then in Week Three, you meet your Soul Guardian, a vital member of your Soul Tribe
Finally, in Week Four, your BONUS meditation, The Path of Purpose and how this can help you to manifest exactly what you want!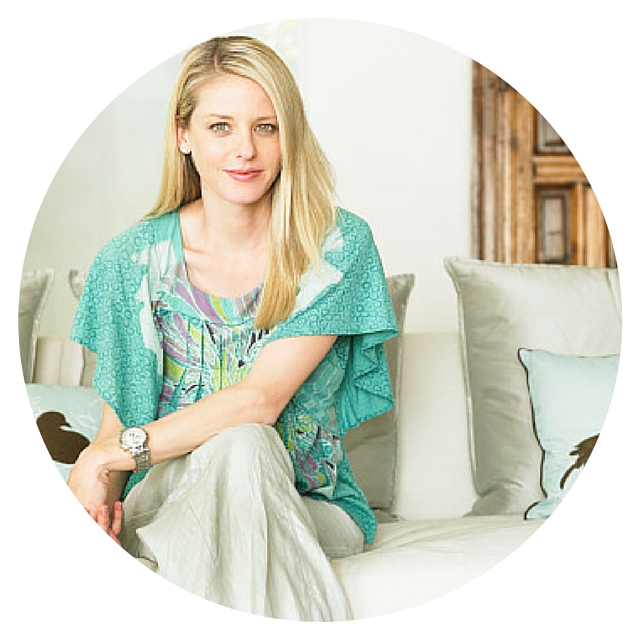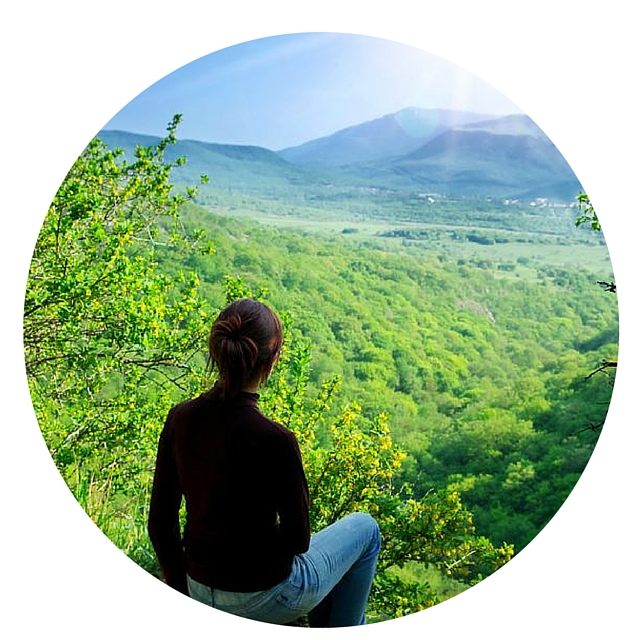 FIVE lovely guided meditations that you will have to keep and use forever, including: creating Sacred Space, meeting your Soul Guide and your Soul Guardian, as well as two additional variations of your Soul Guide and Soul Guardian meditations for continued work with them beyond your initial contact. These meditations are created to lead you through the process over the course of FOUR weeks, and beyond.
Your Soul Tribe PRIMER (digital PDF): I crafted this guide as your very own handbook for working with guides. We go over crucial information here, such as the difference between working with a deity or a 'proper' soul guide, why it's important you keep a clean and clear sacred space, plus the one thing you MUST do whenever you engage with guides (or any supernatural beings, for that matter) … and more.
Your Soul Tribe Personal Journal (digital PDF): I created this lovely journal so that you have a space to record your thoughts, insights and lessons learned while working with your guides. You are led through the weekly teachings and given space to make notes.
Weekly Invitations to Explore: Included in the YST Journal, these prompts and ideas help you to nurture these new relationships, and can be a lot of fun, too! (Take your soul guide on a field trip … where will you go? Create a talisman to invoke their support anywhere, anytime.)
Along with these gifts,
your Bonus Cosmic Goodness: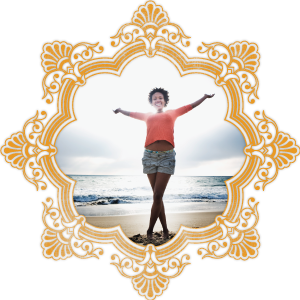 BONUS ONE for WEEK FOUR: An additional guided meditation, The Path of Purpose that I use with clients. This lovely meditation is the perfect accompaniment to working with your guides, as it helps you to move into your greater purpose or transform what's holding you back
BONUS TWO – FOUR ENCORE RECORDINGS: I've been called a walking Spiritual Encyclopedia, with over two decades experience in alternative modalities and spiritual paths: from magic to meditation, I've got you covered. I included in this course four previously recorded LIVE calls, where I offer up all kinds of tips and insights to help you on your journey. You don't want to miss these!
BONUS THREE – COSMIC COFFEE HOUR: I'm including all my Cosmic Coffee Hour LIVE q & a call recordings (previously recorded). These are usually only released to the list of attendees or occasionally on a limited basis, but I want you to have them as well! These calls are packed with all kinds of info: we've covered the world of dreams, karmic ghosts and soul siblings (yes, there are such things!), as well as a special addition all about soul guides!
BONUS FOUR- THE FULL SPECTRUM GUIDED MEDITATION: this meditation  bridges not only the traditional practice of grounding the body, but also charging your subtle (energetic) body. This bridges an aspect that is often overlooked: bridging the physical and the energetic, to ensure that your highest potential is powerfully anchored here in the physical world. This meditation is foundational to all serious seekers of spiritual awareness and personal well-being, and I require that all my clients practice it while in the Freedom Sessions.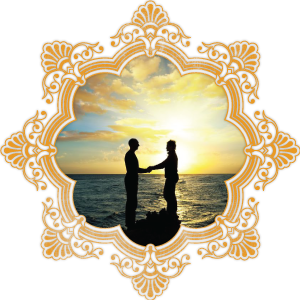 Your guides have waited long enough to hear from you.
You have waited too long for your life to take flight. Why wait another day, another moment?
Join myself and so many others who refuse to wait for life to just happen, and actively create the relationships that can make your life truly magical.
Here's what past participants have to say about Your Soul Tribe:
"Kimberely's big heart spills out and envelopes you during this course. Such care and attention are taken with the course materials…
I felt held and supported during what was, for me, a huge learning curve and left feeling enabled to carry this practice into the hum-drum of my life. That is the greatest gift of all!
Thank you Kimberely for opening my heart and mind to wonders and support I never even realised existed for me!"
Parisa Roohipour
"Soul Tribe gave me the tools to open up my soul to the path before me. Kimberely is an amazing and gentle leader and I felt incredibly supported and encouraged every step of the way.
If you are in search of something special that will change your life in unbelievable ways… this is it."
"At a point in my life when I really needed to know that someone was in my corner, Kimberely taught me how to develop a relationship with my soul guides.
Kimberely's straightforward techniques and mindful meditations built upon one another until I was able to establish a connection with my guides that I had not experienced before.
With consistent work, I am now able to communicate with my guides and ask the questions that only they can answer. Through the loving support of my guides, I now confidently navigate through life and have found my center. Thank you, Kimberely!"
Beth Anderson
"Here's the thing about working with Kimberely. She has such a tremendous wealth of knowledge in all things, especially the woo… and it is always fascinating and wildly informative listening to how she expands on the lessons during her lectures, and what she draws on to answer questions. Her calls are enthralling!
Did I reach a connection with my guide? I sure did! It was not without a wee bit of kicking and screaming on my part, but with Kimberely's insight and tutelage, we did forge a tangible connection."
Nikki Shannon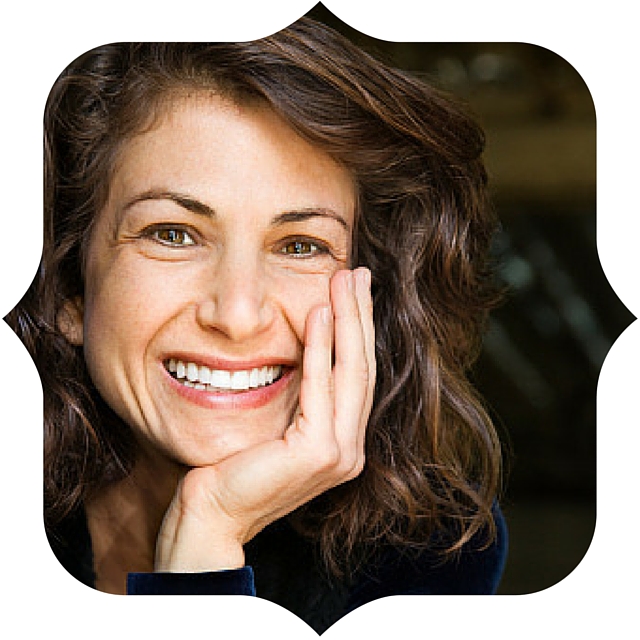 You receive the entire course, all bonus items, and a whole new tribe of support with instant access:
Here's the weekly course curriculum –
Please note that many of these elements will be taught throughout the course, and are outlined here for clarity. We get to all of this and more: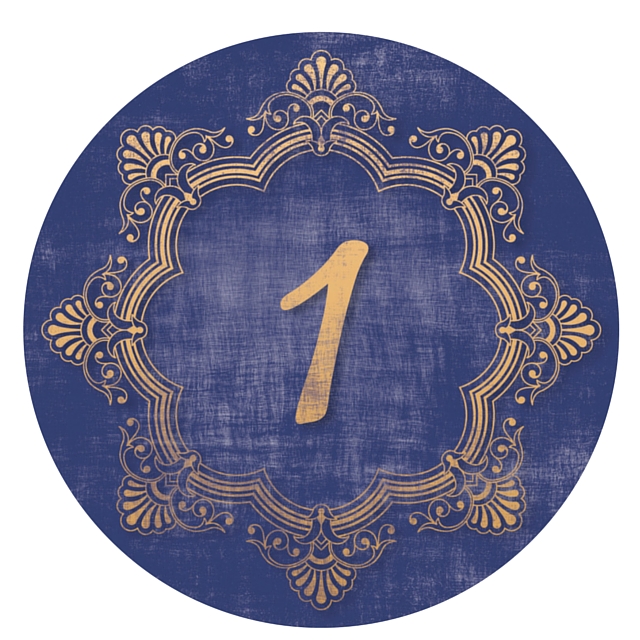 LESSON ONE Entering the Circle ::
Create sacred space through guided meditation and prepare to meet your guides
Discover your very own sacred space in a lovely guided meditation – where you can prepare to welcome your guides
Learn why you need this special place, and how it sets the stage for all your future work
Learn about the not only the benefits and boons, but the pitfalls and warning signs when you start adventuring into working with guides – you need to know this!
Discover how creating a strong relationship with your guides can support and empower your life in amazing ways: make well-informed decisions, realize who is not worth your time or energy…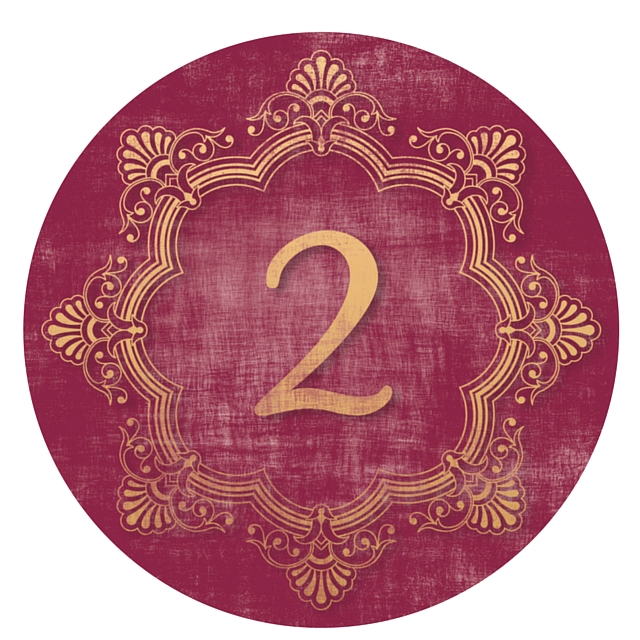 LESSON TWO Meeting Your Soul Guide ::
Meet your very own modern-day fairy godmother, your personal soul guide, who's only desire is to help you reach you highest potential!
Through a fun and relaxing guided meditation, I will introduce you to your soul guide
Learn how to create an altar or make offerings to them, and why this is so helpful
Gain valuable insights to burning questions you have, and direction that only they can give you
Discover your soul name (a powerful key to greater soul awareness and empowerment)
Ask to receive a unique gift from them, that supports your purpose in life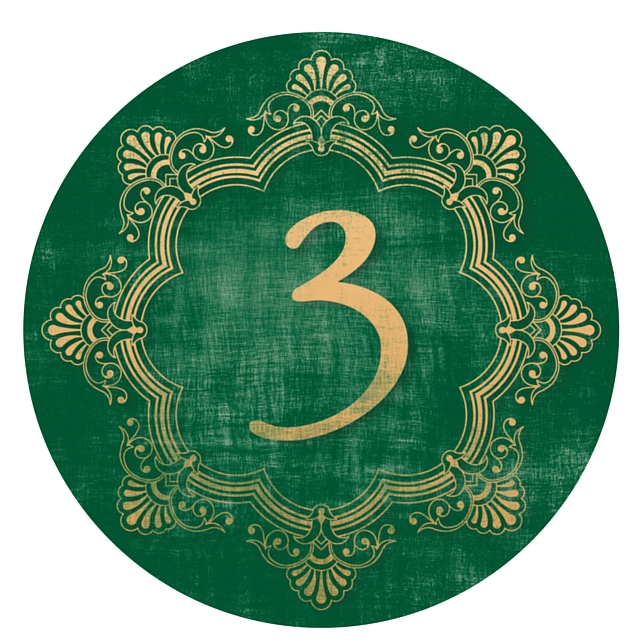 LESSON THREE Meeting Your Soul Guardian ::
Meet your very own soul guardian, or gatekeeper, a soul guide who is committed to always watching your back!
Through a fun and relaxing guided meditation, next I will introduce you to your guardian
Create a talisman that you can use daily to strengthen your awareness and relationship with them
Learn why they are so valuable, and how to cultivate a strong relationship with them
Receive a unique sign from them, that serves to warn you when a situation or person is not in your best interest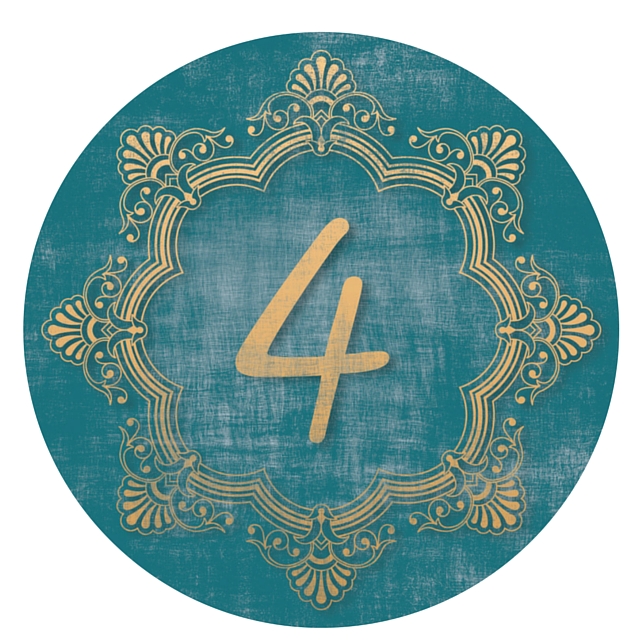 LESSON FOUR Making Magic For a Lifetime To Come :: 
During the final week, learn more about how to cultivate a relationship with your soul guides and walking the Path of Purpose
How will they serve and support you for the rest of your life (hear personal accounts of actual events in the BONUS ENCORE RECORDINGS)
Explore the difference between working with deities, guides, totems or spirits
"Kimberely's my go-to when my soul needs nourishment. She also helps me keep my chakras in check so I can build my business, take care of my clients, and love up my family.
Last year she let me know my manifestation chakra was all out of whack and she helped me get it back on track.  I was so relieved when she uncovered that, because I could FEEL that something was off but I wouldn't have been able to uncover this insight without her.
I trust her as my personal guide and members of my family are also beginning to work with her through me. When there's someone as talented and gifted and Kimberely in your back pocket, it's impossible not to share and sing her praises."
Amber McCue
"I loved, love, looooooved the guided meditations – Kimberely has such an amazing voice and does the meditations with so much grace and ease.
I really loved creating an altar – It was a little challenging with a tiny place but I made it work and love that I made it completely portable.
I was a bit intimidated at first, I felt very inexperienced, but Kimberely makes you feel so comfortable in your practice and accepting it as it is. I now feel more deeply connected to myself, my family and even my clients. My business feels stronger because I feel more supported.
I loved how many doors this opened Kimberely! I am excited to keep listening and deepening my connection with my guides.
Thank you so much, Kimberely – YOU ROCK!"
Nichole Kellerman Wurth
"What I enjoyed most was how practical Kimberely is, and she seemed to always know what I needed next; always giving and sharing so much information that no one else has ever answered so thoroughly.
Look forward to more sessions!"
Dawn Lotharius
"The sound of your voice. SO soothing.
The space to be open. Very comforting.
The magic and visuals. FUN!
And I loved the meditations!
Thank you so much for all of your support and guidance. This has been a beautiful experience. One I will never forget. The strength of my intuition has grown so much and that cannot be beat!"
Valarie Grossman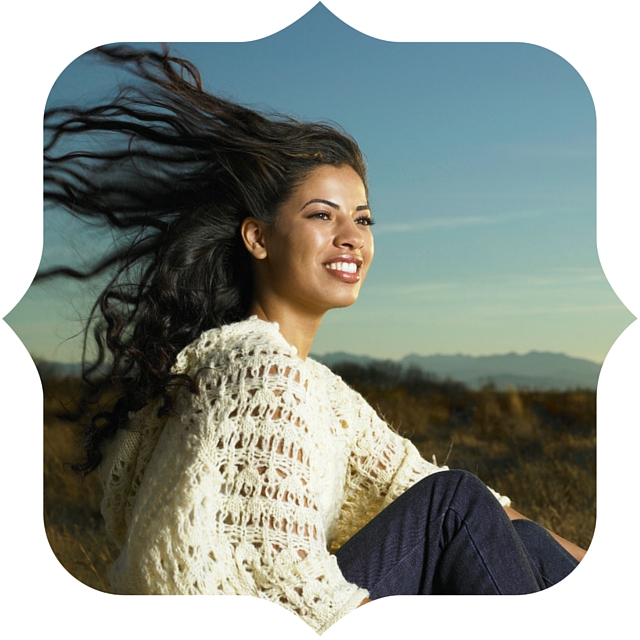 A supernatural soul-friendship that will empower and support you for the rest of your life (and beyond) – helping you to trust yourself in ways you've never been able to before
Guided meditations that you can use as needed to continue developing this wonderful relationship
A whole new perspective and advantage in your daily life that serves your highest potential
A lovely digital ejournal to guide this process, with prompts and questions, tips + tools to help develop your relationship with your guides
Greater insight into the Big Picture of your life here on Earth, that only your soul guides can tell you
The tools you need to bring greater spiritual growth and soul awareness into your daily life. Including a charged talisman to ground and elevate this relationship in a daily basis (that's in your Weekly Invitations to Explore!)
Right now, your soul guides are waiting for you to reach out to them and connect.
…To warn you of that potential Mr Wrong who just showed up (again).
…To nudge you into the right place, at the right time, at the perfect moment.
…Or maybe, just to let you know that yes, you're making the right decision.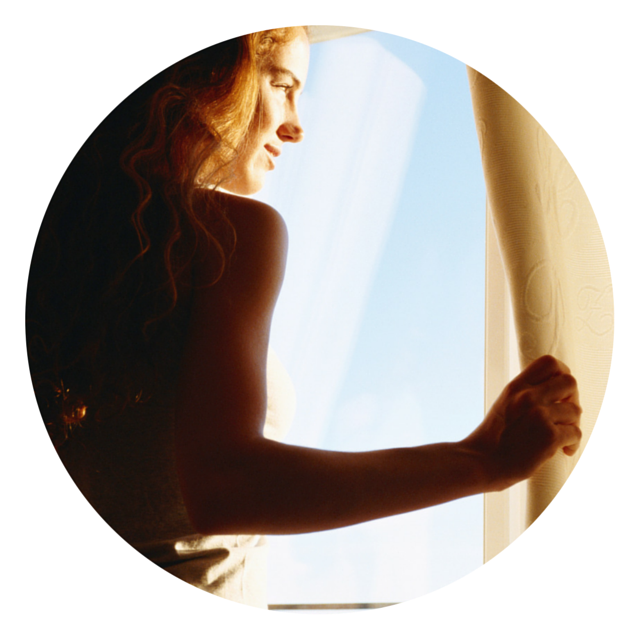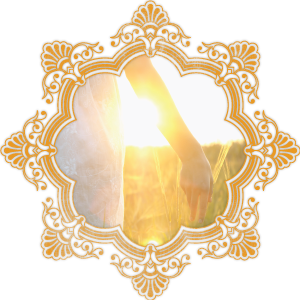 Ready to join us and meet your guides?
They're waiting for you…
Gain instant access to Your Soul Tribe: create a relationship with your soul guides now, if you know you are ready to stop dreaming about having a wonderful life and start honoring the life you came here to live.
Heads up: This course relies on you being highly self-motivated and aware.
Please don't purchase this program if you are not accustomed to or are able and willing to experience guided meditation, imaginary play or exploration.
And while ultimately I cannot guarantee how this experience will go for you, I CAN guarantee that I will provide you with everything you need to cultivate and nurture the relationship of your life!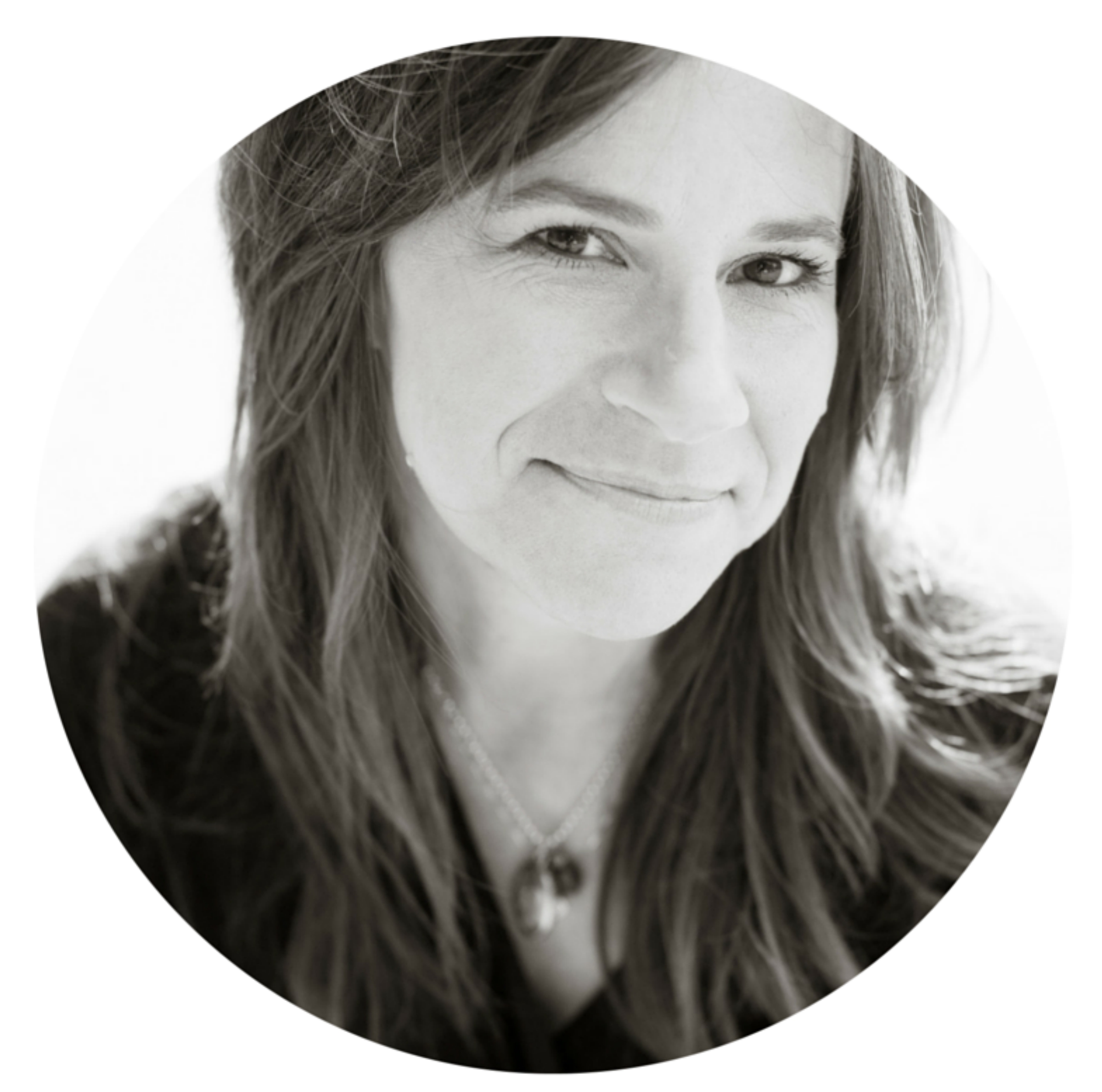 Kimberely Arana is a healer, mentor and teacher of spiritual growth and personal well-being, your Spiritual Instigator. She is the creator and leader of Unshakable Soul, helping you to cultivate a soul-driven life.
As a psychic-medium, shamanic practitioner and initiate of the sacred arts, she is also known for being very down to earth, a 'practical mystic'. Kimberely has well over two decades experience in deep spiritual awareness, magic and ritual, divine devotion and alternative healing. She holds a BA, Magna Cum Laude, from John F Kennedy University – a pioneer in consciousness studies and holistic health – and is a graduate of the Northwest School of Botanical Studies/ Professional Herbalist Program.
Kimberely lives on the Pacific Northwest Coast with her family on a small make-believe farm, nestled in the mists of the Redwoods. She is devoted to being a bridge between the divine and physical, helping to raise soul-awareness one ego at a time.
Remember: you don't have to stumble through life alone anymore. Your soul guides, dedicated to your spiritual growth and well-being, are waiting to hear from you, to be there for you and support you.
Step into your future NOW empowered with your very own Soul Tribe.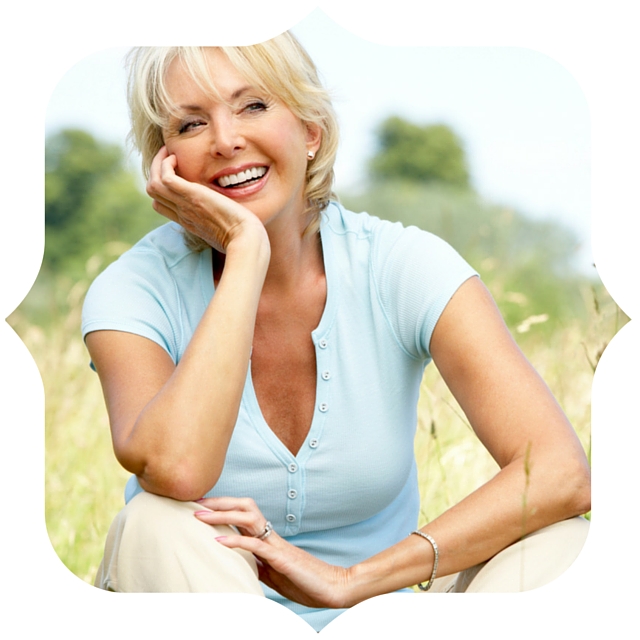 Still have questions? I've got answers.
Here's the F A Q's:
What if I don't believe in spirit guides?
If you have a skeptical mind, it may surprise you to know that I do as well. My life has been filled with mystic, paranormal events and yet I have questioned them over and over and often look for the practical, logical explanation first (and I've learned that sometimes… there isn't one). I think practical reality serves a very important purpose. Like anything, it's all about moderation – that applies for the mystery AND for 'reality'. Trust the mystery, and the practical will serve it. And vice versa. They are in relationship far more than we realize. But back to your question – this course is not about convincing you. If you have an open mind and are willing to consider the possibilities, if you feel called even though you feel skeptical, I would suggest listening to your gut. And feel free to email me about it. I'm happy to chat: kim (at)unshakablesoul (dot) com.
What if I miss a week? I'm not sure how much time this will take
This course is set up so that you proceed through necessary steps each week before the next step. That said, you will have the meditations to keep, so you can work through the process at your own pace if you wish. Devote four weeks, a minimum of 3x-6x a week, to this experience and see what happens!
Do you offer a money back guarantee?
My wholehearted goal here is to help you CONNECT and nurture a relationship, and I've gone to great lengths to make sure that this is supported for you. That said, being that this is a self-study course, based completely on your motivation and efforts, it is virtually impossible for me to discern if you have completed everything as directed – so I do not offer a money back guarantee for the self study version at this time. I do however, offer it with restrictions for the course when it is run as an interactive program with me leading it, due to the fact that I am able to step in and assist if there are stumbling blocks for a person.
What if nothing happens for me?
My experience has been that something always happens. Sometimes you may need help deciphering or translating what comes through from your guides or spirit, or sometimes you may have a serious block (usually resistance from ego). Sometimes, there is minimal contact and then you need to step up and really engage with them regularly to 'seal' the relationship. Be ready and willing to be open for the signs that come to you – sometimes, your guides reach out through many avenues other than the norm.
What If I don't have a lot of time?
This course does not take a lot of time on a weekly basis, however above all it does require your commitment. The suggested time: 20-45 min at least 3-6x a week. (And hey, you probably spend more than that on Facebook or watching TV each week, am I right? Ask yourself: is uncovering and/or expanding into your highest potential worth it to you? Are supporting your biggest dreams worth it to you? Is receiving unwavering support and unconditional love worth it to you? Only you can answer that). It is designed so that you are lead through a process, that builds upon itself with each lesson. Also, you will be keeping all files of the info and guided meditations for future use, and of course may choose to go through the process on your own at any time in the future with greater focus and dedication!
I'm kind of scared to access spiritual guides…
If it stems from a general fear of the unknown or a concern as to what you are opening to energetically, please know: I have been doing this work for many years, and carefully developed this course to address issues of energetic boundaries and safety that I see many practitioners not taking into account. If your concerns are beyond this, please don't hesitate to email me and we can talk more: kim (at)unshakablesoul (dot) com.
PS Hey: The time is now. Your guides have been patiently waiting, ready to support and inspire you to realize your highest potential! I never leave home without my guides, and I don't want you to either!
Love & Magic,
Kimberely