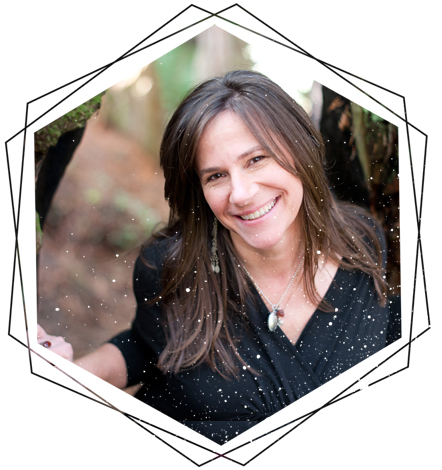 Do You Want To Know How A Psychic-Medium and Karmic Mentor Can Change Your Life?
Do you want to:
Understand how your agreements with people in your life on a soul level either serve to support you, or wreck you.
Gain access to the amazing insights and wisdom that only your soul has to give you.
Find and master the blind spots that keep you tangled up in resistance and sabotage, so you can banish them. Forever.
Explore and recognize the karmic baggage that you came here with, AND what to DO about it.
The secret?  Know your soul.
Cultivating an intimate relationship with your soul – raising your soul awareness – is the key to lasting, effective transformation and true empowerment. This is because knowing your soul is the most powerful way to trust your Self.
I'm on a mission to raise soul-awareness one ego at a time. And as an intuitive/shamanic practitioner, I've seen people experience greater soul awareness and shine, time and time again…  and it's possible for you, too. Consider this:
Most of us have two lives. The life we live, and the unlived life within us. Between the two stands Resistance. – Steve Pressfield, in The War of Art
Resistance is another name for Fear & Doubt and their motley crue of inhibitions that seem to follow you around, holding you back: depression, STUCKage, sadness, personal pain, complacency, apathy or denial (whew!).
Resistance hides in your blind spots waiting to blindside you. In fact, resistance LOVES hiding out in these shadows and poking you.
Essentially, resistance is a barrier between who you are NOW, and who you want to BE.
If you feel like you're standing at the threshold of your life and either can't step through, or don't even know how… then it's time to raise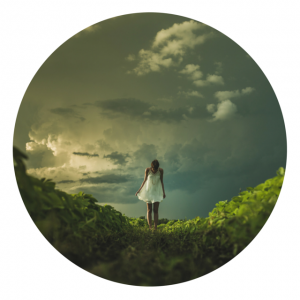 your soul-awareness, my friend!
What exactly is this soul- awareness I'm talking about?
… It's that quiet voice inside that says "No, don't do it." (But you marry him anyway).
… It's that clear knowing that seems to rise up in crucial moments, longing to say YES! (But you say 'no' and go home to eat ice cream. Again.)
… It's that truth deep inside you that knows Who You REALLY Are, when you're not busy trying to fix things, achieve things, control things…and not listening to your Soul.
How do I know this?
Because I have lived in deep resistance. I have drowned in it. I fought my own deepest instincts and my heart's desire, my purpose in this world, because the gift it held was overwhelming and frightening to me.
My gift? Ever since I was little I've been able to see souls. I have always walked very easily between the worlds, I have always known things, heard things and seen things that others didn't, or were scared by.
This has led me through some amazing highs and lows and interesting situations – and because I tend to pick up on the essence or soul of people, I'm a bit of a chameleon who can relate to just about anyone I meet:
You see that gnarly biker dude? I see the broken-hearted King who struggled to save his subjects last time around and now he's drowning his shame in a dark seedy bar.
You see that frazzled mother struggling to find her voice and trust others? I see a woman who was hung for her beliefs last time around and needs to heal the betrayal she still carries deep inside.
But I spent years denying this gift – fighting it, trying to numb it, hide it, ignore it, lose it or control it. In fact, I was so deeply lost in Resistance I had to find my way out of addiction, abuse, illness and more (so if you're thinking what you're struggling with is scary, trust me, I can go there – and I can help you find your way out).
Somehow by divine providence I would be brought back, over and over, challenged at the threshold to vanquish my resistance to life, and fully embrace the reason I'm here, once and for all. To answer the call of my soul, to get down to and get on with being fully, breathtakingly ALIVE.
Don't ask yourself what the world needs. Ask yourself what makes you come alive and then go do that. Because what the world needs is people who have come alive. – Howard Thurman
Here's the thing: You are here to leave this world better for having been here, and the big secret is that your soul has the map to get you there. Your soul knows your purpose.
But if you are stuck in your karmic patterns, lost in resistance and wandering in a forest of blind spots, you don't see the map.
You don't get to reap the benefits of living your purpose, feeling that passion and joy. And even worse we, the world, your family and friends, don't benefit from your goodness, your radiance, your unique GIFT.
And we need your goodness. We need your presence; we need YOU, all of you, front and center. Fully ALIVE. Thriving.
It's time to resolve resistance and banish blind spots. It's time to get your mojo on.
My mission is to help you do that. Using the most ancient and time-tested form of human transformative healing and resolution, shamanism, along with other healing modalities, we will work together to connect you with the deepest and most fundamental part of your being: your soul.
When that connection is made and then continually refined, you find yourself illuminating blind spots, banishing resistance and far more likely to experience: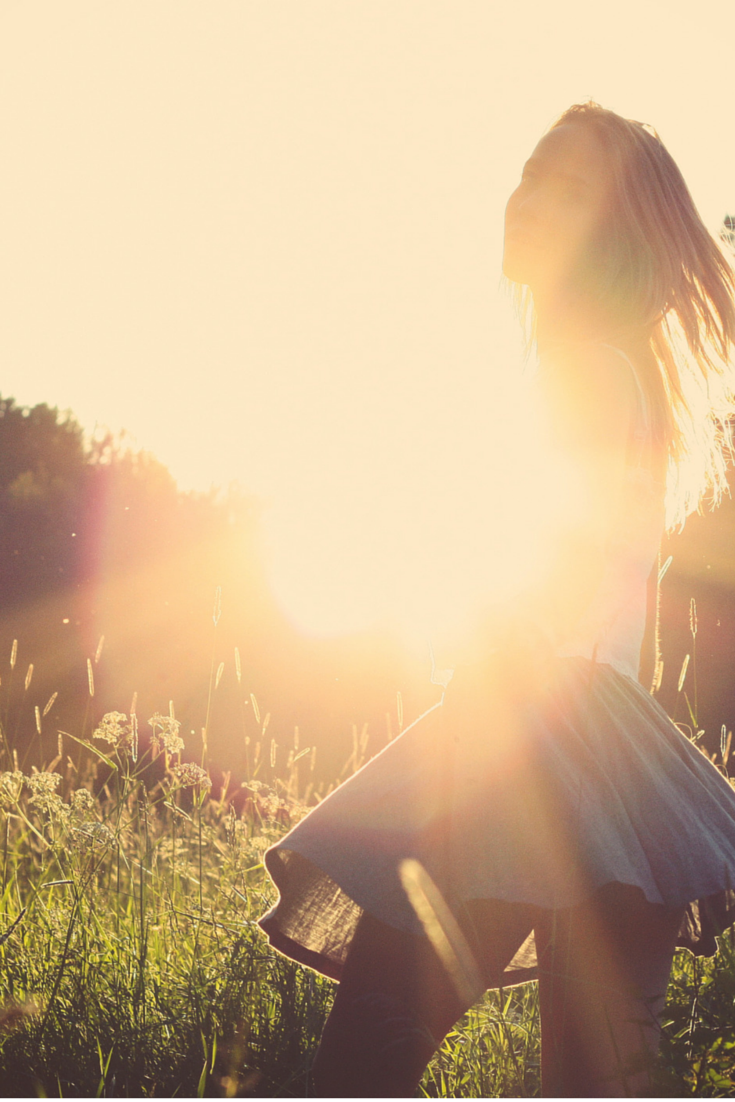 Freedom from chronic anxiety, stress or tension.
Freedom from constantly second guessing yourself, tripping over decisions and desires.
Freedom from life-long struggling with grief, anger and self-sabotage.
Freedom to get along better with yourself, and those around you that matter most.
Freedom from and resolution with that unfulfilling or dysfunctional relationship.
Freedom from being STUCK or held back from what you want and know you deserve in your life.
What Freedom will YOU discover in our sessions together?
In the midst of a downward spiral, I was feeling the most lost, confused, and misunderstood that I had ever felt in my entire life. Seemingly overnight, things that had always been "ok", suddenly just weren't.
I walked around in a shell of a body with no spark lit on the inside. In other words, I was not ok. And I kept saying to myself, "I'm not ok… Why isn't anyone asking me if I'm ok?"
As fate had it, I was offered the opportunity to have a 15-minute Kung Fu Woo session with Kimberely. We emailed back and forth, scheduled the date and time, and then everyday leading up to the appointment, I almost cancelled. "This is not going to be fun," I told myself. "I don't want to deal with what I have to deal with."
But in the end, this is the thought that won out, "I can't keep doing what I'm doing. I'm not ok."
Kimberely hit the nail on the head during that call! I signed up for the Freedom Sessions that very afternoon, and set myself on a life-changing journey.
Set boundaries. Stand in your truth. Be kind to yourself. These were new concepts to me. Breaking old patterns. Setting new tracks.
It was like seeing my whole life through a new set of eyes. This required work on my part (real work, on the inside here), and of course I battled through my own resistance. But with Kimberely's loving encouragement and a fair share of magic and mystery, that spark that I thought had gone out forever, it reignited!
Not only that, it filled up this entire being of mine and now shines it's light out into the world. Bright. Strong. And proud.
Did Kimberely change my life? Absolutely! But more importantly, she taught me how to change my own life. And for this, I am forever grateful.
Beth Anderson
Kimberely, I am doing great, thanks largely to you.
So much good stuff has happened since our last session. So much.
My business has opened up like crazy. My life is streamlined, my relationships are better, I can't even begin to start with all the good stuff.
And the manifesting. That's blowing my mind. I can think something and I always get a sign on how to move forward.
Whatever you removed from my path was spot on, because it's working.
The biggest thing is the return of my life force. I'm not tired and angry all the time. I have energy and I feel alive. And that makes me happy, and that's connecting me back to divine source.
So how do I express gratitude to you for all this? I cannot, but I want for you everything that you want for yourself. And oodles of joy and happiness.
Deepa Ramachadran
I have a knack for seeing, and awakening, the soul that is patiently waiting to be known inside you. I can see – and show you – the patterns of your many lifetimes, and the karmic complexes you came here with. And I can teach you practical, day to day actions that will continue to foster this relationship.
I will warn you now: There is woo-woo involved. In fact, I've been called the Queen of Kung Fu Woo! However, I've been doing this work for decades and I spent those years living on the very same planet as you. In other words, I'm practical as well as mystical, and I'm an expert at giving down-to-earth support on spiritual field trips.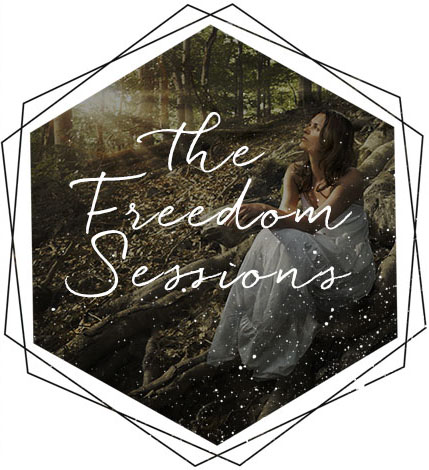 Introducing the Freedom Sessions:
it's time to free your soul and THRIVE
These sessions, developed from over two decades of my own experience and education in alternative healing modalities, help you to find a state of dynamic well-being, to awaken and integrate essential aspects of your deepest intuition — your Soul — so you can fulfill a life of purpose, dignity, passion and self-expression.
Together, in these highly personalized one-on-one sessions designed to address your unique and most pressing concerns, we will find the keys to initiate the transformation you seek in your life.
What your Freedom Sessions intensive includes: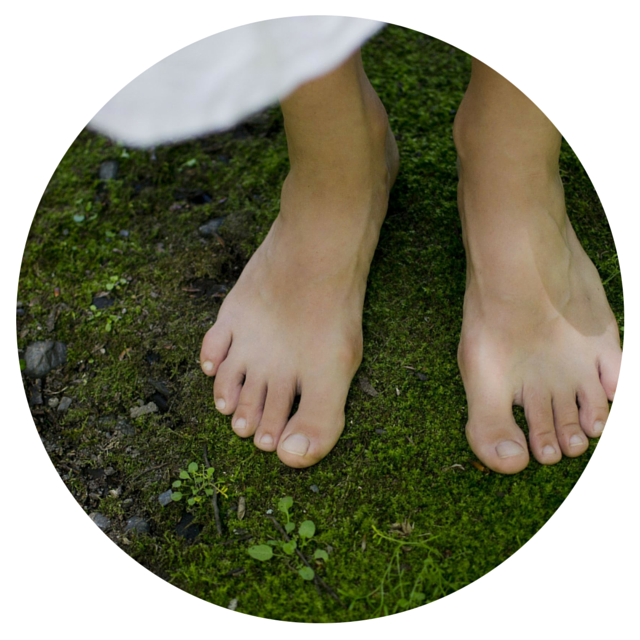 One full holistic intake and exploration Threshold session.
Three full shamanic sessions, minimum.
Three energy attunement, awareness & integration sessions, minimum.
Session worksheets to support personal process.
Unlimited emails for Q+A, think of me as a personal spiritual guide in your back pocket.
All sessions are recorded and MP3 files provided.
All clients are included in my morning prayers & intentions; I create and hold space for you during our process together.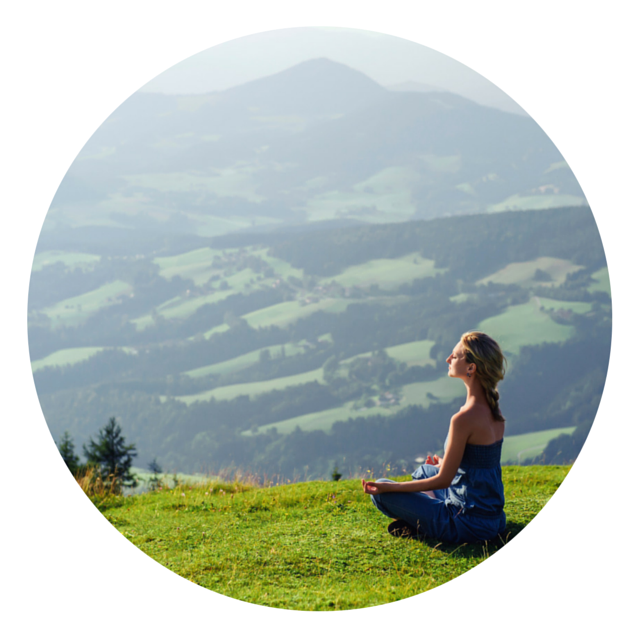 Every session includes energetic assessment and attunement as needed, as well as continual education and mentoring based on your unique needs, to empower you for a lifetime (and more):
Additional sessions as deemed necessary, via both digital files and 1:1 discussion
Full access to my course studies such as Your Soul Tribe (a course designed to open up the relationship between you and your guides) or Embracing Your Divine Beloved (created to change the way you love yourself, and everyone you're in relationship with!) and more.
Various modalities and practical tools as needed, created based on your personal needs: meditation, tools, rites, energetic clearing & alignment, chakra energy attunement, soul retrieval, spirit release & cleansing (such as assistance helping deceased to cross over), herbal medicine, flower essences, and more. I've got a big medicine bag.
The core element of how I work with people is to get a look at their karmic patterns or soul complexes over lifetimes, how it's effecting you in the here and now, and what to do about it.
We do this through classic shamanic healing practices such as soul retrieval, energetic clearing, and a lot more, working with your vibration as a vehicle – which is another word for LIFE FORCE – using the many  tools I've acquired over 25 yrs of working with alternative modalities, and spirit guides who lend me a hand … and a lot of my own life experience getting lost in STUCK and found again.
We'll go directly to the root cause of your dis-ease or challenge; with an emphasis on purification & grounding, integration & alignment, engaging & embodying soul awareness in your daily life.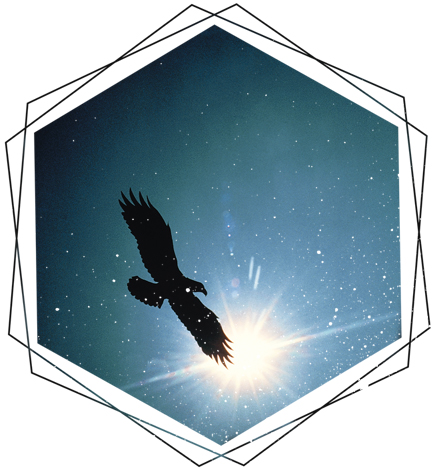 I've been told the experience of working with me one on one in the Freedom Sessions,  will rock your world … and free your soul so that you can thrive here on Earth. The results can be amazing, they can also blow your life up (and sometimes that's a really good thing, because your Truth doesn't have to hide under the burden of a façade any more).
Ultimately, working together, we will seek to awaken your soul-awareness, banish your blind spots, resolve what feeds your resistance, create lasting breakthroughs… and in the process consecrate Who You Are.
The Freedom Sessions investment begins at $2960 – payments plans are available.
I'm ambitious, smart, driven, successful, accomplished…
And yet, before I met Kimberely, I felt like I was being held back from achieving all that I knew I was capable of in my business (and my life).
Sometimes I could clearly see that I was repeating habits that weren't setting me up for success, but I couldn't get myself to stop those habits permanently, no matter what I tried.
I honestly didn't realize how amazing my work with Kimberely would actually be—but I CAN say that it has changed my life. And I don't say that carelessly! There are very few things that have had such an immense impact on me as The Freedom Sessions.
Since working with Kimberely, I find myself stronger and more capable of meeting challenges. I also feel a much deeper connection to my source. With a better understanding of my soul's journey, I am accordingly better equipped to handle whatever comes up in this lifetime. This results in me making clearer decisions about my relationships, my communication, and my daily actions.
If you've found yourself trapped in any type of repeated pattern that you can't seem to shake on a conscious level, or you just want to see how amazing your life could be if you lifted your limitations, I highly recommend you contact Kimberely and give yourself the gift of freedom TODAY.
Helen Hunter Mackenzie
Working with Kimberely allowed me to find freedom, power, and possibility in an area of my life in which I had been struggling for years.
I continue to feel both lighter and stronger since completing my work with her, and now have much more energy and passion new things.  Kimberely's genuine caring for me and my situation throughout this process was obvious, and her support helped me to access the courage and inner strength required to transform my situation.  I'm so grateful to have had an opportunity to work with her
Ana Peters
I kept seeing crazy negative patterns in my life that were clear and oh so repetitive. I was attracting situations that were down right frightening and painful. I didn't know how to change the patterns and so I reach out to Kimberely for help.
Kimberely and I had a trial session that blew my mind. I didn't know much about her "how" at the time, but when we hopped on the phone, she clued in immediately to some stuff that was going on with me on physical, emotional and energetic levels. I knew immediately that she was gifted and that she could help me …
The most interesting part of working with Kimberely has been the gift of context. Exploring the realms that we did in our sessions allowed me to see patterns and people in an entirely new light: I am more compassionate with myself and others. I am more inclined to "go easy" instead of charging ahead and now let things unfold without forcing them.
I'm also really impressed with how caring and tuned in Kimberely was over the months that our sessions took place. It's nice not to be in control and let someone who is an expert do what they do best. I felt safe, like I had an ally, and that she understood the deep emotions/transformations that were taking place in my experience.
Kimberely rocks – I think that when people are ready to experience soul-level change, this is a process that (for me) accomplished it at warp speed without crazy pain!
Lauren Fritsch
Some straight talk
I will not enable you, or create another version of co-dependency. I will not appease you or humor you, nor will I feed the behaviors that keep you from self-empowerment. I am committed to being a reflection of compassion and courage, honesty and inspiration and even a source of instigation, if need be. Our work together may range from exciting and immediate to soothing and serene — no two sessions are alike, due to the nature of this work.
This is not talk therapy or an instant happy-pill band-aid. This is a magical, alchemical journey bridging the gap between body & soul and awakening the divine human. So please, if you're not ready to know who you really are, in all your goodness & glory, don't reach out to me (Hey, I don't mean to sound harsh. Just honest. This process is for those who are willing and ready.)
Are you ready to cultivate a life of significance, success and substance?
There comes a moment in one's life when, in spite of our logical mind, our roles, our environment, or the people around us, we know we absolutely must step into our power. This is spirit talking. This is our most authentic, our High Self, telling us that 'it is time'.
Kimberely Arana is the person who is there to inspire and guide your journey. She possesses the perfect balance of knowledge, intuition, wisdom and heart to come alongside you and guide you to your own Unshakable Soul.
She has done this, and even more, for me. I could never have even imagined the strength, conviction and pure joy that I feel at this moment in my life six months ago when Kimberely and I began to work together. We are truly here in this life to claim our fullest share of joy, passion and purpose. If you want to step into 'flow' with the human BEING you are meant to be, I highly, highly recommend partnering with Kimberely.
Not only that…PLEASE accept and claim your authentic power because we all need the FULL you on this earth at this time. Thank you, Kimberely, for sharing your gift with such strength, authenticity and passion. Namaste."
Whitney Freya
My personal promise to you
When you work with me, you get my complete devotion and support. In fact, I only take on a limited number of clients at a time for this reason; I am fully committed to your process. I stride beside you through your forest of resistance; I'm right there with you digging up your treasure. (It can get dark in there, digging for diamonds — but don't worry. I've got a big ol' torch and I'm not afraid to use it.)
You have full access to me for questions, processing, concerns or needs. But if you find after our first Threshold session that this isn't feeling right for you, we'll close the process; there is no further commitment or charges, and I will happily refund any monies paid beyond deposit.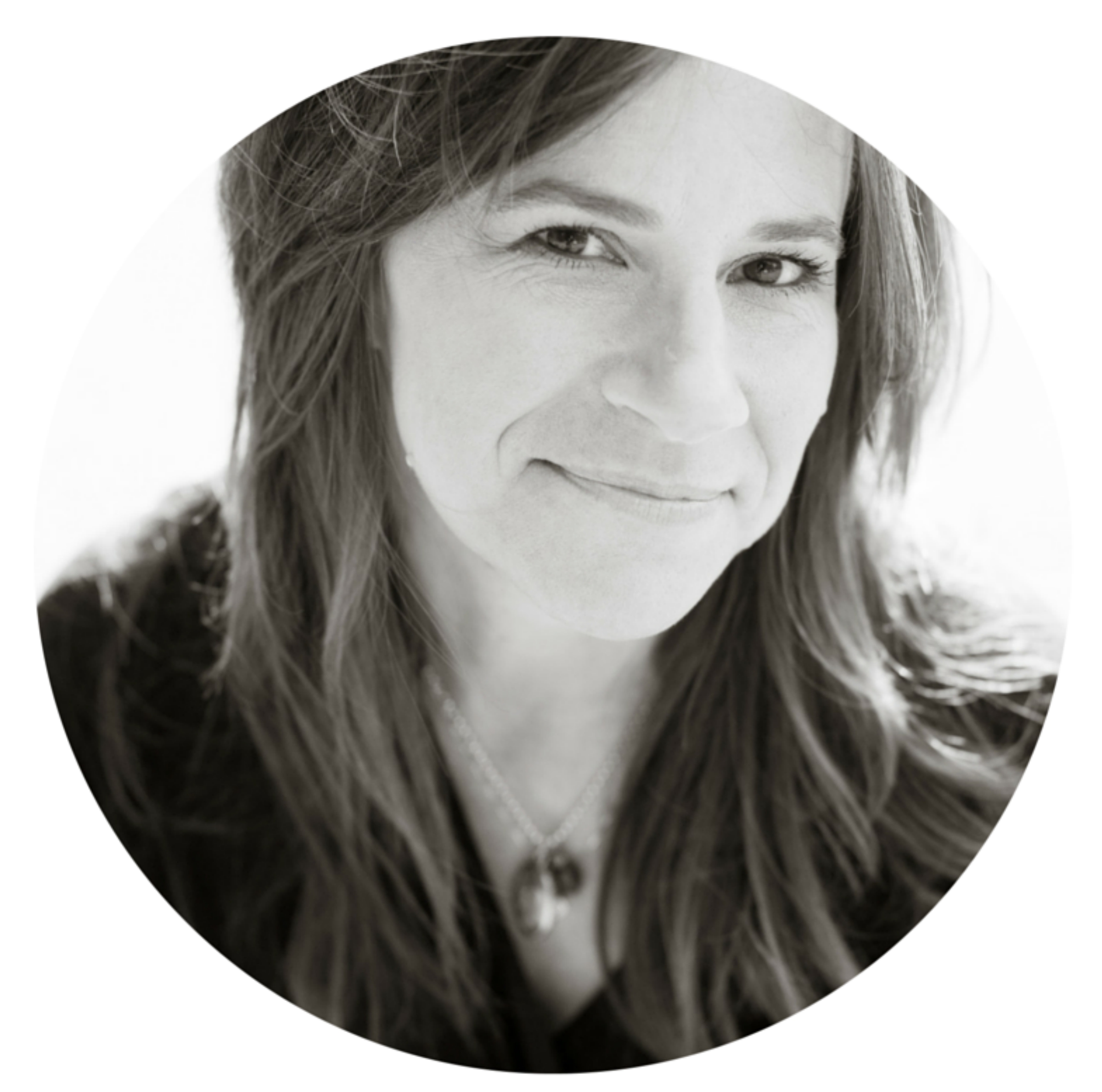 Listen.
You can wait until you think you're ready, you can wait until the planets align, you can wait until you can't take it anymore.
But let me ask you this: why wait? You don't need to struggle along through this anymore… I'm here to help. The planets aligned the day you were born, my friend (you have what you need, the Gods of Joy & Destiny are waiting for YOU to step up and claim it!).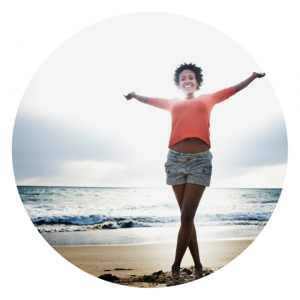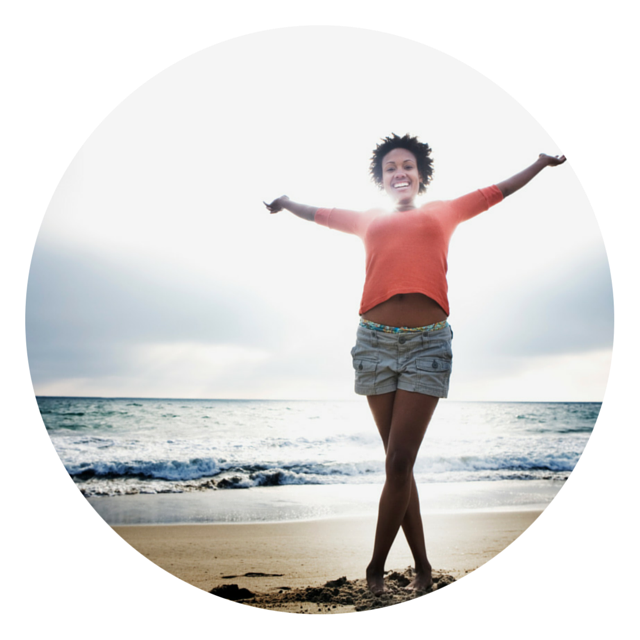 So what are you really waiting for? (Remember our old friend, resistance? It's time to get your SOUL into the driver's seat. It knows where you're going, and how to get there!)
The time will never be right until you decide it is.
Whatever has drawn you here, the most important initial step towards any worthwhile shift in your life is the acknowledgement that you wish to experience a change, and move toward your highest potential—whatever it takes.
If you feel that you are ready to move forward in soul-awareness and overall well-being, contact me. I am honored to work with you and support your spiritual growth as we illuminate your Truth, and consecrate Who You Are. (That's what's hiding underneath all the funk, my friend: Who You Really Are, not who you had to create in order to survive.)
Soul Regards,

Kimberely
PS Remember this: sometimes, our resistance grows strongest when we are right on the edge – that threshold – of a huge breakthrough in our life. Don't let struggle & fear win this time. Get in touch with me today. It's time for you to free your soul and thrive!
Are you ready? Say YES. You deserve it.
"Did Kimberely change my life? Absolutely! But more importantly, she taught me how to change my own life. And for this, I am forever grateful."
Beth