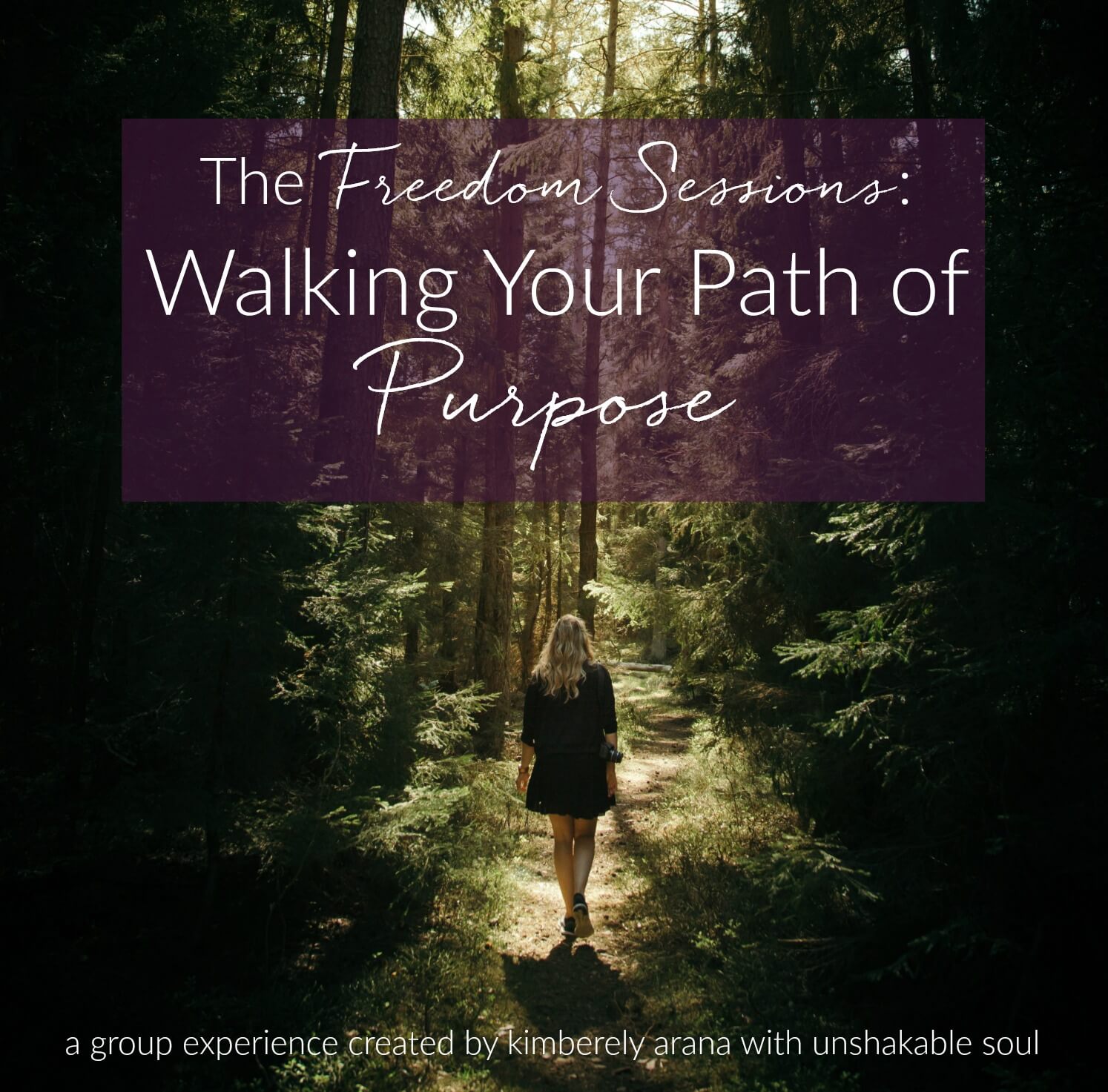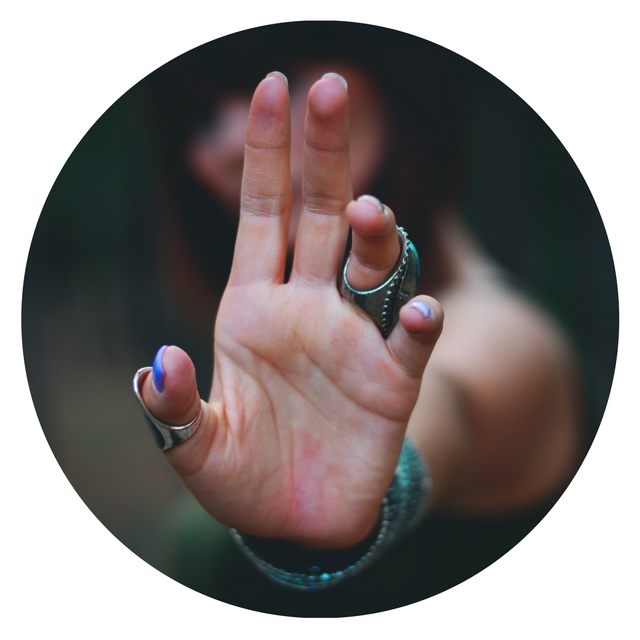 Ever ask yourself, "How did I end up here AGAIN?"
You're smart. Driven. Successful. (At least, you are in MOST areas of your life…)
You're the kind of person who knows what they want, and works hard to get it. You've created a career or business you're proud of. You might have the family you once dreamed of too. Plus, you've done it all without totally neglecting your spiritual side (and not many people can say that!)
From the outside, you look like a high achiever. A total goal-getter who has everything in their life together.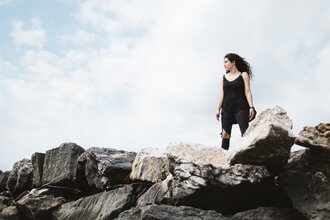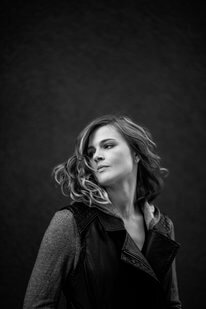 Inside though, it looks a little different.
There's this ONE area of your life that just isn't working. Repeating patterns you just can't break. Maybe it's an intimate relationship. Maybe it's your physical health. Maybe it's something deeper than either of those – something out of balance that you can't quite put your finger on.
Whatever it is, it has you struggling to truly trust yourself anymore.
It feels like life's leading you, instead of you leading life. It's overwhelming and exhausting.
And you find yourself asking, "How did this happen AGAIN?"
What if you could FINALLY get unstuck and move forward?
Right now, you feel stuck. You've read all the books, done all the courses, and probably talked to a coach/therapist or three along the way.
And honestly? It feels like nothing's ever going to change.
But what if you could…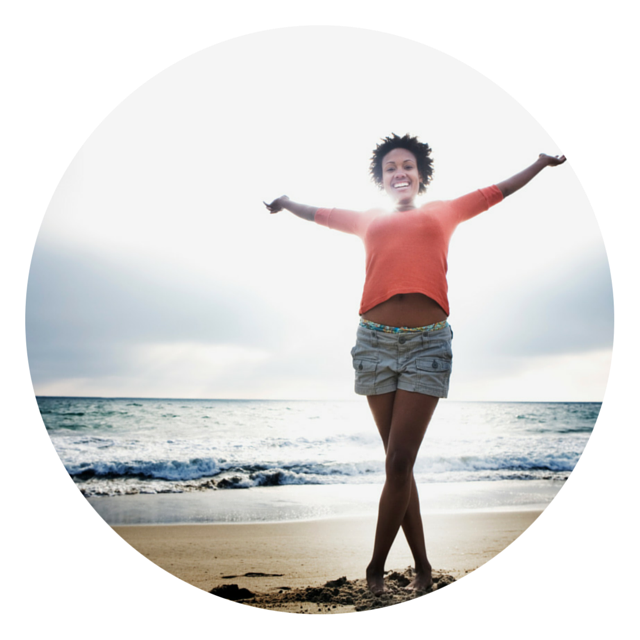 Understand what's going on at a spiritual level beneath the patterns you keep repeating

Get crystal clear around what, exactly, is blocking you – and how to dissolve those blocks

Ground your clarity in daily actions that create breakthrough shifts in your life

Rediscover the confidence that comes from trusting yourself

Make better choices in EVERY area of your life
And what if I told you that the key to ALL of these results
is understanding your Soul's purpose and learning to trust in it?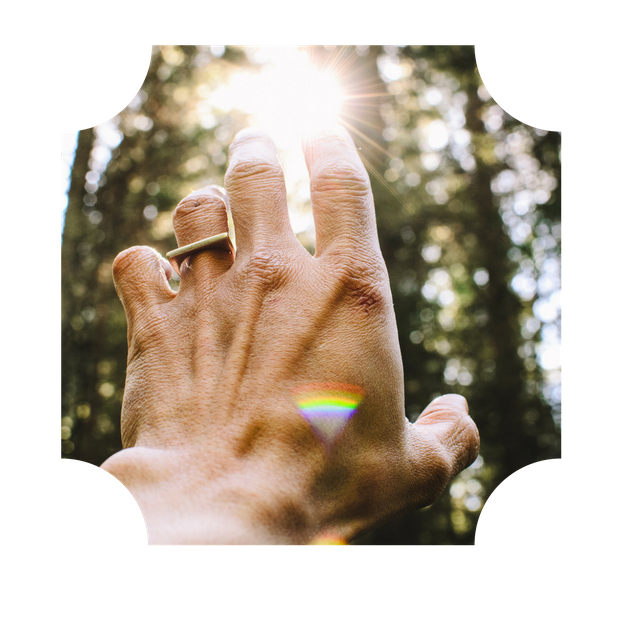 Can we talk about purpose for a moment?
This "purpose" thing is a bit of a buzzword right now. All too often, however, it's sold as some kind of magical unicorn goal. Identify your purpose, the gurus claim, and your life will suddenly become perfect. Stress, suffering and confusion will miraculously become a thing of the past…
And while that may sound pretty, it's really another way of describing a spiritual bypass.
Real purpose means you have a sense of stability – an inner compass that nothing and nobody can take from you. It doesn't magically make everything perfect, but it DOES give you an unbreakable connection with your "Why" that makes everything more worthwhile. And I do mean "everything".
I expected to have some positive change or growth through the process, but holy guacamole, this work was like rocket fuel in my life.
I quickly stepped out of the shame and regret of ending a 14-year relationship, re-engaged with my business, and found confidence and ease in making decisions. And I trusted myself in ways I never had before.
Denise Roseland
Only 10 places available…Book before February 19, 2018.
Apply Now and receive a free consult.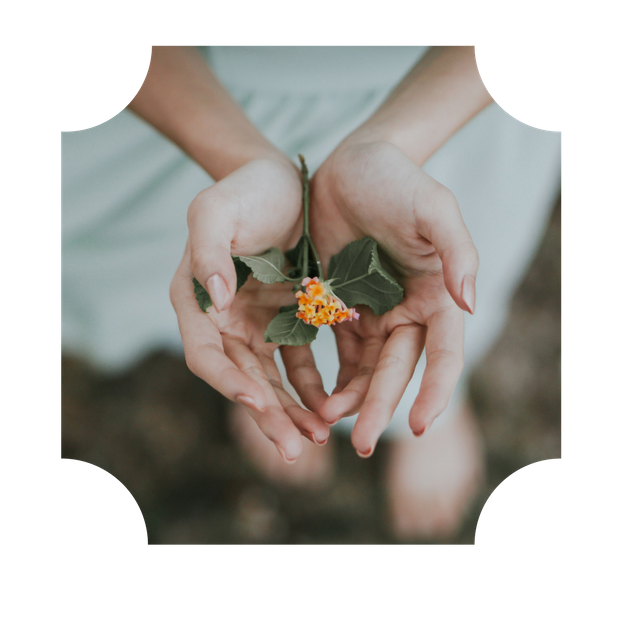 Introducing The Freedom Sessions: Walking Your Path of Purpose
The Freedom Sessions: Walking Your Path of Purpose is a six-month, live group program that will give you the clarity you're seeking for this issue – and many others – in your life.
Why many others? Because I've found that this work, and the insight you gain from it, often ripples out through every area of your life. It will take you deep below the surface, helping you to identify and address the root causes of whatever's keeping you stuck, and then navigate them.
And by the end, you'll have deeply explored understanding your Soul's purpose and feel completely clear on how to live it on a practical, day-to-day level.
Want to know what the program covers?
This six-month program involves a transformational journey through your inner landscape. It's divided into four parts, starting with the preparation, and moving through the three "supports" for the transformation you'll experience: Power, Trust and Courage.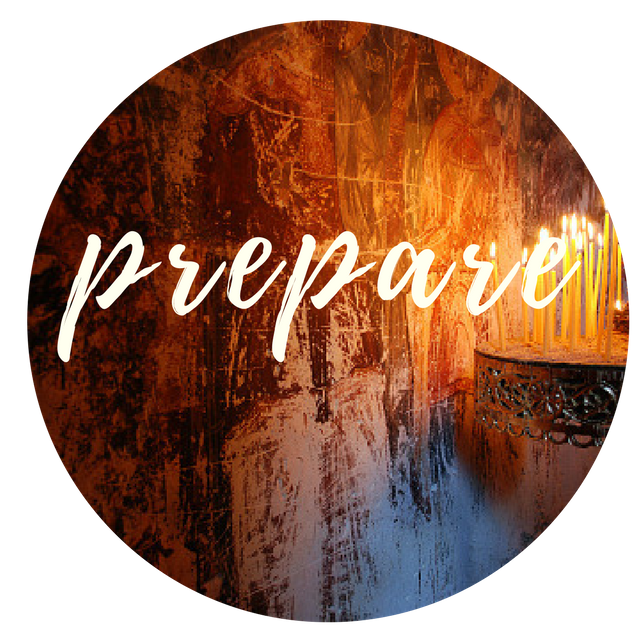 Pre-program: Preparation
Your preparation starts as soon as you sign up: We'll begin together with a powerful, private shamanic session that will generate the focus you'll need for this journey.
NOTE: this ISN'T your standard group program, where you only get limited access to me once a week in group calls. We start with a 1-on-1 session, you get a second personal check-in during the program, and you'll have constant access to me through the Facebook group too.
During your preparation, you'll also work through the resources in the Purpose Portfolio (see below) to give yourself the best foundation for success.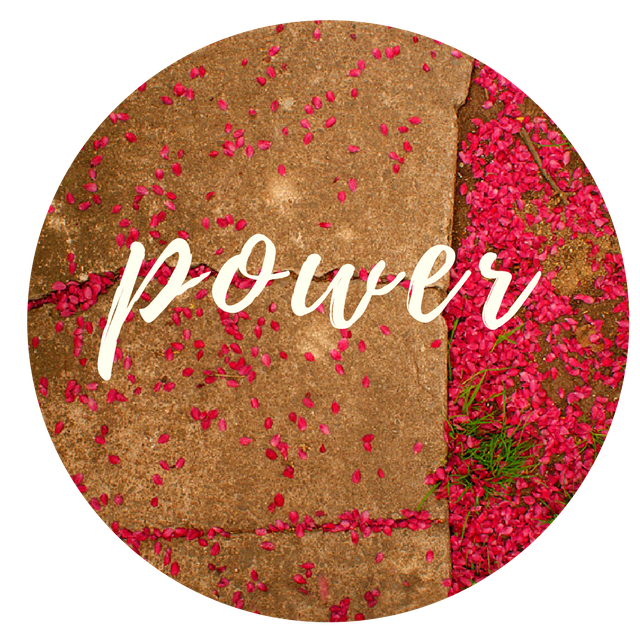 March-April: Power
During the first two months, you identify and clear the blocks in your path, and assess where your true power lies.
You also create a personalized map to lead you through this journey – one that you'll refer back to for years to come.
This part of the program helps you to gather and stand in your personal power.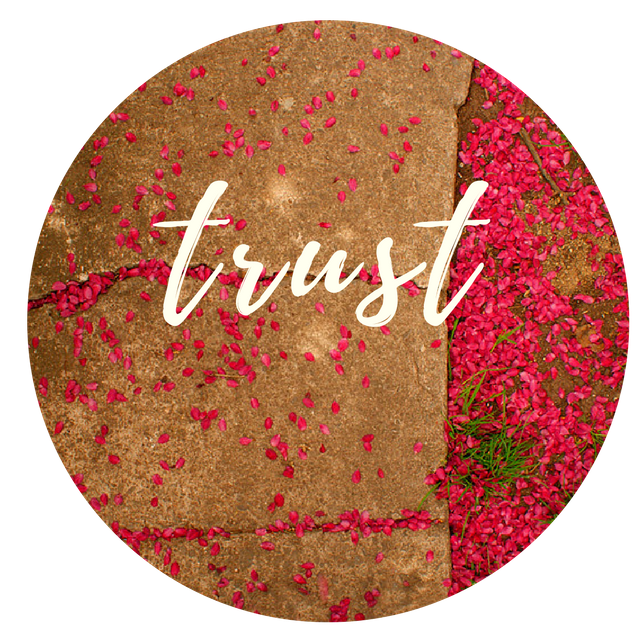 May-June: Trust
In your next two months, you learn to craft a healthy relationship between your Self and Ego, and continue to build on what you've already learned.
This part of the program focuses on learning to nurture and trust yourself at a deep level. This is essential for you to rely on your Soul's wisdom and trust it over the noise of your Ego's demands.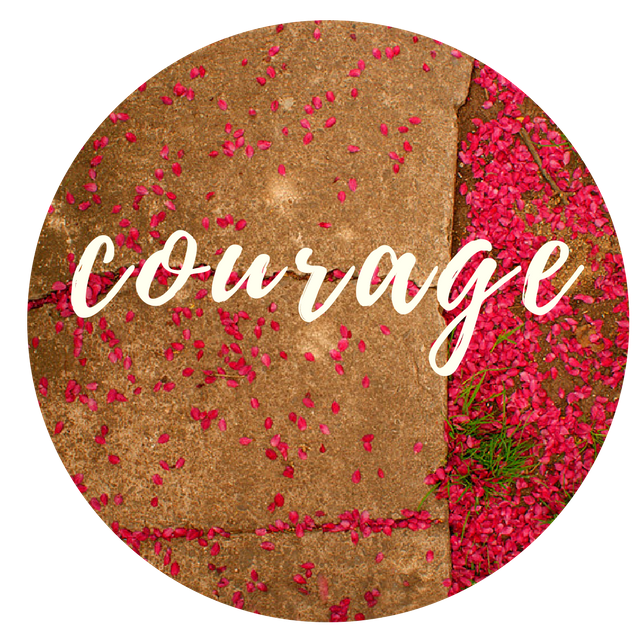 July-August: Courage
During your final two months, you enter the realm of courage, as you finally come into direct contact with your Soul.
From there, you step through the process of initiation into a wholly new way of being.
This part of the program will emphasize the results of all your hard work, and show you how to implement the wisdom you've gained in your everyday life.
> Flower path image courtesy of Avia Symbolic-Meanings.com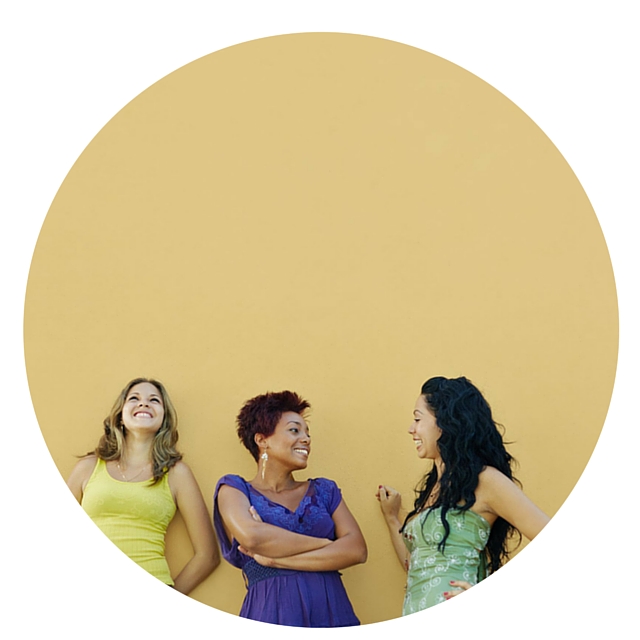 Each month, you'll get:
One live teaching call with me: including a targeted meditation or practice for that month's topic. Ideally, you'll be on the call live, but if life happens, all calls will be recorded.
One live Q&A call: to ask me any questions you have and get support with any challenges you're experiencing. Again, all calls will be recorded.
Energy and Action assignments: to help you further explore what you've learned in the calls, put it into practice, and share your wins and challenges with other group members.
One "working break" week: to help you assimilate your experiences. Note that even though you won't get any extra program materials during this week, you'll still have access to me and the group in our private community.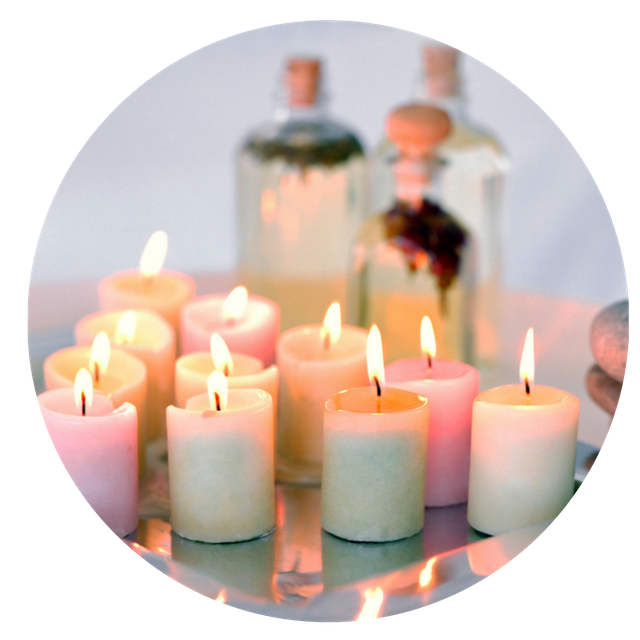 Plus, during program as a whole, you'll also get:
An individual shamanic session + bespoke energy treatment/ritual: to kick off the program and focus you for the journey ahead.  Note that you'll want to book this in soon after you sign up to prepare yourself as fully as possible for the program itself.
Special energy practices and tools: to purify any resistance that comes up for you, create a daily blessing practice, help you master your inner critic, and more.
A personal, 20-minute support session call with myself and my guides: to check in and get support during the second half of the program.
A private Facebook community: to help you engage with, support and be supported by fellow group members, and get access to me.
Regular "pop up" readings from me: to give you guidance and support via tarot, oracle casting, soul guides, etc.
Physical gifts: to begin and close our journey together. These personalize your experience, and give you something tangible to remember it with.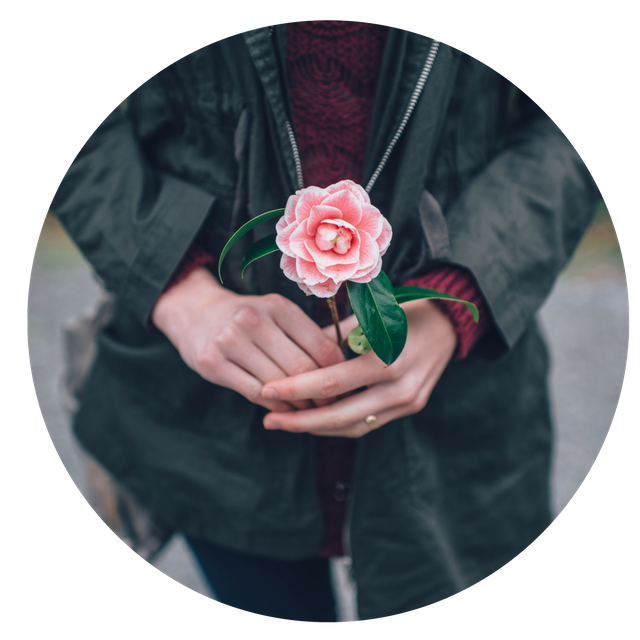 And, as a bonus, you'll IMMEDIATELY receive your "Purpose Portfolio", which includes:
"Your Soul Tribe: create a relationship with your Soul guides": my four-week self-study course about creating a relationship with your Soul guides, including how to create Sacred Space – a practice you'll use frequently during the program. (Note: you won't need to complete the entire Soul Tribe course, but you'll have access to if you want it.)
How to Create an Altar for this Course: a brief "how-to" PDF that will teach you how to create a special altar for your practice during this experience.
Glossary of Karmic Language: a simple, clear glossary that I've created from over two decades of working with guides that defines many of the terms and concepts we'll use during our time together. This is a must-read before we begin.
How to Meditate Effectively: a quick-reference PDF guide to help you create an effective meditation practice, which includes both guided and more traditional forms of meditation.
The Silver Flame energy practice: a PDF that explains this simple – but highly effective – transformational, protective energy practice.
The Violet Flame energy practice: a PDF that walks you through this powerful purification energy practice.
NOTE: each of the resources in your Purpose Portfolio helps to prepare you in some way for your experience in the Freedom Sessions program. I recommend starting to explore them as soon as possible – and you'll need to have finished working through all of them by the end of our first month together.
When I signed up for The Freedom Sessions, I knew something was holding me back, but I couldn't figure out what it was.
Now, I feel more powerful, more confident, and FINALLY as though the desires of my soul and my ego are in sync. It's so important with the work I do, and it feels AMAZING!
Erika Lyremark
Payment Plan
Deposit: $420
6x monthly: $410
Only 10 places available…Book before February 19, 2018.
Apply Now and receive a free consult.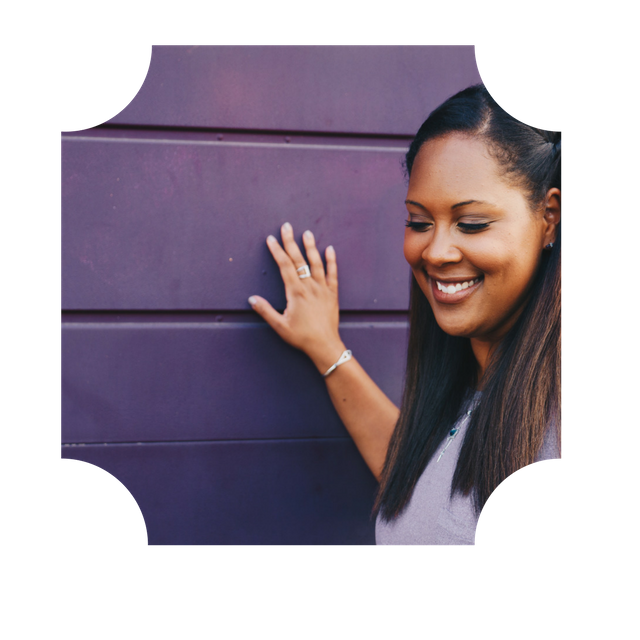 What happens when you sign up?
When you click the apply now button above:
You'll first be directed to my online scheduler to book a FREE consult with me. In it, you'll get a personal intuitive reading, and we'll discuss whether The Freedom Sessions: Walking Your Path of Purpose is right for you. (I don't want you to invest in this program unless I'm confident it's a good fit.)
If you decide to go ahead, I'll invoice you for the either the full cost of the program, or the first installment – whichever you choose.
Once your payment has gone through, you'll get IMMEDIATE access to the Purpose Portfolio above so you can start to prepare. I'll also send you a link so you can book in your shamanic healing session ASAP – and at that point, you'll have truly begun.
As soon as the private Facebook community opens, you'll have access to that. I recommend joining as soon as possible after you receive your access to introduce yourself and meet your fellow group members.
I'll stay in touch with you about dates and times for program calls via email, and you'll be able to email me with questions at any time. I'll also be available in the Facebook group if you want to connect with me there.
We'll start the program itself on March 5th, by which time you should have worked your way through most of the Purpose Portfolio.
Who is The Freedom Sessions: Walking Your Path of Purpose designed for?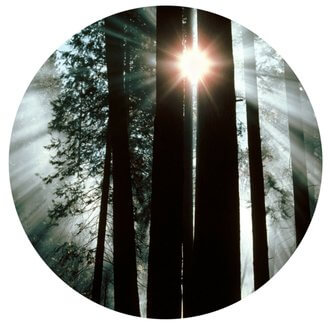 To get the most from this program, you'll need to:
Enjoy participating in a group program, and want to share accountability and support with your fellow group members.
Be self-motivated, determined, and happy to get on with the practices – you won't be getting any hand-holding, although you'll have access to a lot of support from me and the group.
Be prepared to own your power and purpose in this life, and be ready to step into both of them in practice in your daily life.
Embrace shadow-work, and be willing to explore and share your sabotage and resistance with an intimate, supportive group.
Be open to and interested in spiritual concepts, including karma, reincarnation, ritual, magic, spirituality and consciousness.
Enjoy meditation, or at least be interested in learning and experiencing it.
Commit to the time requirements, including showing up on the live calls at least once a month; and be willing to prioritise and make time for the work that the program requires – even if you're really busy.
Genuinely prioritize this work on a Soul level, and approach your journey as though it were vital to your happiness and success. You recognize that exploring your Soul's purpose and learning to trust it implicitly is non-negotiable if you're going to do the work you're here on the planet to do.
The Freedom Sessions: Walking your Path of Purpose is NOT for you if:
You're really looking for a 1:1 experience: I do run The Freedom Sessions in a 1:1 format as well, but that would cost you upwards of $1,200/month. Running it as a group program allows me to give you the same value at a much lower cost (plus you get an extra 3 months of time with me this way!).
You're looking for help with issues that really require a therapist: a good therapist can be worth their weight in gold, but that's not what I do. I'm not a qualified therapist, so I can't help you with those issues.
You don't see the value in exploring karmic patterns: it's OK if you don't believe 100% in past lives and reincarnation. However, if you're not open to working with the concept – even at a metaphorical level – this program isn't likely to get you the results you want.
You're looking for a spiritual bypass: if you aren't willing to look at your own shadow-side, you'll be deeply uncomfortable with this work. The same is true if your preferred response to a problem is to ignore it, focus on love and light, and hope that makes it go away.
You struggle to accept the importance of making time for your own transformation: I totally understand how hard it can be to prioritize your own well-being (I have two kids, after all!). However, if you find yourself consistently making excuses and neglecting your Soul's needs to focus on other areas of your life, you'll find this work challenging.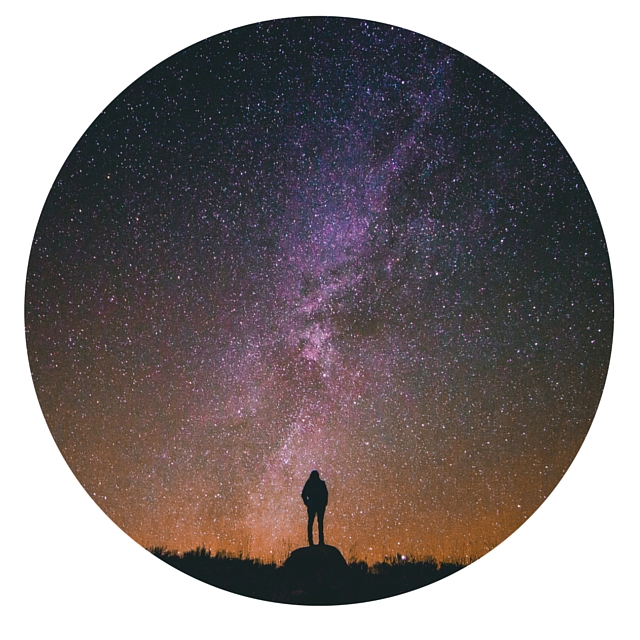 I'm ambitious, smart, driven, successful, accomplished… And yet, before I met Kimberely, I felt like I was being held back from achieving all that I knew I was capable of in my business (and my life).
Since working with her, I find myself stronger and more capable of meeting challenges. I also feel a much deeper connection to my source. I'm already seeing so many changes within (many of them intangible but PRICELESS).
Helen Hunter Mackenzie
Who am I, and why did I create this program?
Hello, I'm Kimberely Arana, and I describe myself as a healer, teacher, shamanic practitioner, psychic medium, and mentor for spiritual and personal transformation.
I spent a large part of my early life fighting that calling – my purpose – however. This led me to some pretty dark places, including depression, anxiety, codependent/addictive relationships, and a near-death-by-burrito experience (remind me to tell you about that sometime).
But even after I started walking my spiritual path, my life was far from smooth sailing.
At one point, during a "perfect storm", we lost our home to foreclosure after the 2008 crash, while I simultaneously struggled with an awful, debilitating mystery chronic illness. And, at the same time, we found ourselves in a huge battle with our eldest child's school, trying to defend her against mistreatment while she was being diagnosed on the autism spectrum.
It was enough that more than one friend asked me, "How the hell do you stay so grounded through ALL OF THIS?"
The answer lies in everything I've learned on my path: the practices that I now teach. These practices kept me sane (and kept me going) when I seriously thought I couldn't continue. They've showed me that even though life is messy – and damn hard sometimes – if we come back to the core and truth of Who We Are (i.e. our PURPOSE), we can find our way, and help others do the same.
So now I've taken those practices, and brought them together into a single program – The Freedom Sessions: Walking Your Path of Purpose.
Here's what people like you have said about The Freedom Sessions
The Freedom Sessions: Walking Your Path of Purpose is a new program that's running for the first time this year. However, I've been offering The Freedom Sessions as a 1:1 package for several years now. Here's what just a few of my clients have to say about their experiences with it.
Kimberely Arana is a highly gifted individual who will lead you on a journey that will forever change you.
I experienced a major energetic shift and lasting transformation thanks to Kim. This process opened up my own spiritual gifts in an exciting and surprising way, and I began living my Soul's purpose.
If you are considering working with Kim, go for it: your life will be enriched and you will come to know your true self on a much deeper level than ever before
Liz Selke
Kimberely, I am doing great, thanks largely to you. So much good stuff has happened since our last session. So much.
My business has opened up like crazy. My life is streamlined, my relationships are better, I can't even begin to start with all the good stuff. And the manifesting. That's blowing my mind. I can think something and I always get a sign on how to move forward.
The biggest thing is the return of my life force. I'm not tired and angry all the time. I have energy and I feel alive. And that makes me happy, and that's connecting me back to divine source.
Deepa Ramachadran
I'd wanted to do the Freedom Sessions with Kimberely for years, but the timing never felt right. However, I had big, scary life changes I knew deep down that I need to make; and one day, I knew it was time to sign up.
I have never felt so supported in my whole life. Not just from Kimberely, but from myself, my Soul and my guides.
I have my guides and past lives in my corner, cheering me on, so as I take these next steps in my life, it doesn't feel scary at all. I have access to this unlimited support and encouragement at all times.
This is better than I could have ever imagined.
Fiona Seabell
I'm ambitious, smart, driven, successful, accomplished… And yet, before I met Kimberely, I felt like I was being held back from achieving all that I knew I was capable of in my business (and my life).
I felt that I had been setting the stage for years for a BIG shift, and that now was the time for freedom. From the patterns that were holding me back, irrational fears that had no root in any reality that I knew, and behavioral patterns and habits that I knew would ultimately sabotage the level of success that I desired.
Since working with Kimberely, I find myself stronger and more capable of meeting challenges. I also feel a much deeper connection to my source. With a better understanding of my soul's journey, I am better equipped to handle whatever comes up in this lifetime. This results in me making clearer decisions about my relationships, my communication, and my daily actions.
I'm already seeing so many changes within (many of them intangible but PRICELESS) and look forward to seeing where this work will have an effect in the future as well.
If you've found yourself trapped in any type of repeated pattern that you can't seem to shake, or you just want to see how amazing your life could be if you lifted your limitations, I highly recommend contacting Kimberely and giving yourself the gift of freedom TODAY.
Helen Hunter Mackenzie
When I approached Kimberely for the Freedom Sessions, I'd done SO much work already. I'd worked with (who knows how many) coaches, a therapist, read all the books, and took all the courses. But nothing had helped me move past the intense underlying feelings of "not enough."
Even my eating and shopping habits – obsessive type behavior – stemmed from this embedded feeling. I felt like I could never get a grip on moving ahead past this. And the more I TRIED, the deeper I sank.
When I read about the Freedom Sessions, it just FELT right. I got chills. I loved that it wasn't a gimmicky, get-better-quick type thing, or a superficial, generic fix-all type thing. It spoke to healing the underlying, deep, feelings that cause us to be stuck in hurtful or unhealthy patterns. And THAT is what got me.
After completing the Freedom Sessions experience, I had a deep sense of pride. I felt ancestral and positive karmic ties that I believe were there all along my whole life. But now, I'm aware of them. I feel like they have my back when things get hard.
I can call upon this rooted, real power anytime I need it. To calm me, balance me, ground me, or propel me through the really hard shit. Because, I know now, all of THAT …  is inside me. It's a part of me. It IS me.
Amber Bryce
The Freedom Sessions were nothing short of amazing.
Kimberely asks the hard questions: the ones that get you really thinking and are a true catalyst for change. She stands up for who you were meant to be and can be, and holds you to that standard. She sees what is possible, and holds that space for you to see it, too.
I still have a lot of work to do, but Kimberely helped clear out the muck and get things a bit more focused, so I can continue my journey of discovery.
I would absolutely recommend the Freedom Sessions and Kimberely to anyone ready to do the work. If you feel drawn to the woo, you need to get connected with this woman!"
Abbie Long
My experience with Kimberely was so inspiring! We identified where I needed to grow, then she helped me set an intention and was a thoughtful guide through the process.
Instead of distracting myself with "shiny objects" and procrastinating, I am now open to successfully diving into my healing art business and embrace the light that is all around me!
She helped me to forgive and heal my relationship with my father, enabling me to re-member from a higher level and appreciate our roles in this life. Kimberely is a true gift.
Laura Doty
When I signed up for The Freedom Sessions, I knew something was holding me back, but I couldn't figure out what it was.
I was afraid of having too much time-consuming homework, though, or that I would have a hard time recovering after I laid it all out there. (I call it "Erika detox.") But Kimberely customized her work to be in alignment with exactly what I needed.
Now, I feel more powerful, more confident, and FINALLY feel like the desires of my soul and my ego are in sync.
It's so important with the work I do, and it feels AMAZING!
Erika Lyremark
I knew on some level that I had so much going for me in my life. A good career. A great education. Many dear friends. A loving family. But whenever it came time for me to make a decision about something notable in my life, I doubted myself ALL THE TIME. Sometimes it was downright paralyzing.
I tried all kinds of cognitive/behavioral techniques. They helped some but there was always this nagging doubt that I was going to make a mistake. Traditional therapy only went so far. Other coaching never got at the right stuff. I wanted to try something that promised a Soul connection.
Kimberely was a caring, determined, loving guide who uncovered facets of myself that I was unfamiliar with and gave me the tools I needed to reconcile parts of myself that were working against each other. She helped me believe in myself in a way I never imagined possible.
I expected to have some positive change or growth through the process, but holy guacamole, this work was like rocket fuel in my life. I stepped quickly out of the shame, guilt and regret of ending a 14-year relationship, re-engaged with my business, and found confidence and ease in making decisions.
I trusted myself in ways I never had before. And this shift drew new amazing projects to me, allowed me to quit "the day job", and led me to meet an amazing new love.
Denise Roseland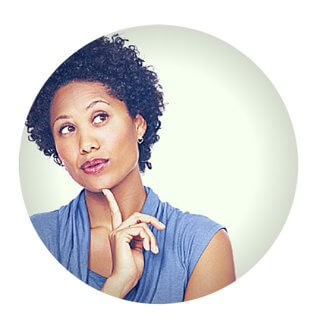 Got a question about the program?
Here are some of the more frequently asked questions about the program.
How much time should I expect the program to take?
You'll want to allow two hours each month for the live calls (one teaching and one Q&A). Additionally, allow yourself at least an hour for the Energy and Action Assignments, and make sure you check in weekly for participation in the private Facebook group too. That's where we'll be sharing our assignments and experiences so that we can learn and grow from one another. That means in total, you'll need to budget ideally at least 1-3 hours weekly – but remember that this program requires engagement. That means you'll get out of it whatever you show up for!
What if I can't make it to all the live calls?
While it's really important to show up as often as possible to support and learn from one another, I know that sometimes, life happens! Because of that, I'll make sure that I record all calls and share them in the group for you to download as needed.
What if I don't like the program? Do you offer a guarantee?
This program doesn't lend itself to a guarantee, simply because I can't take responsibility for what you're actively doing – or not – on your own.  So the short answer is "no" … I can, however, promise that I'll provide you with core practices and tools that I know work. I can also promise to offer you consistent support for the length of the program, which will help you to explore your purpose, and create greater meaning and confidence in your life. (The long answer is that that's exactly why I hold the free reading and consult for everyone who's interested in signing up. It's your chance to ask questions and make sure you're 100% clear on what you're signing up for before you put down any money.)
You talked about "karmic language" in the Purpose Portfolio. Why do I need to understand karma?
For people to live a life of purpose, and experience truly lasting transformation, they need to understand the influence that previous lifetimes have on their current life.  Another word for these influences is "karma". (Note: most people think of karma as a negative thing, but you can have positive karma too!) If, for example, you're noticing repeating negative patterns that you just can't break no matter what you try, you probably have something going on karmically. And while many people offer "quick-fix karmic clearings", these are usually just psychic band-aids. They might make you feel better in the short term, but they don't address and heal the root cause. In this program, we'll explore the concept of your karmic influences in depth. The shamanic healing session I provide also involves journeying back to a lifetime where some of your most pressing karmic influence originated, and transforming the energy there. This then ripples out through your Soul's many lives, creating profound healing and release. Think of this work as "unlocking your karmic potential".
What if I'm interested, but I'm not sure I believe in reincarnation and karma?
As I mentioned in an earlier section, you don't have to believe in these concepts with 100% certainty to benefit from this course.  You do, however, have to be willing to explore them. Addressing karmic patterns from previous lifetimes and the blocks they cause is a key aspect of how I work. Because of that, it's a fundamental part of the program. So if you just can't see any value in the concepts, you're unlikely to derive any benefit from signing up. However, if you're open to new perspectives, and willing to entertain the possibility that karma from previous incarnations might be influencing your current one, then let's talk!
What if I struggle with meditation?
First, I want to reassure you that you're not alone: many people do. And I've built up several tricks in my medicine bag that have helped previous clients either fine-tune their meditation practice, or start it from scratch.That said, this program does involve regular meditation: both guided and more traditional forms (e.g. breathwork). So if even guided meditation is hard for you, you may find the program  challenging. However, if you feel strongly called to sign up despite struggling with meditation, I'm happy to discuss any questions you might have with you in the free consult.
I'm a skeptic. But damn, this looks good, and something in me really wants to sign up. Should I?
Believe it or not, I'm a skeptic too! I've always questioned everything, including all the paranormal experiences I've had since I was a small child. And along the way, I've discovered that there's a difference between being an observer who has questions, and being someone who distrusts their own experience. One is about looking for truth, while the other is about refusing to honor your personal truth. It's totally fine to sign up with questions, as long as you're also willing to explore trusting your experiences – even if they expand your world and open your mind.
What if I have other questions that you haven't answered here?
If there's anything else you need to know, I'm happy to help. Email me here: kim (at) unshakablesoul.com, and I'll get back to you as soon as possible.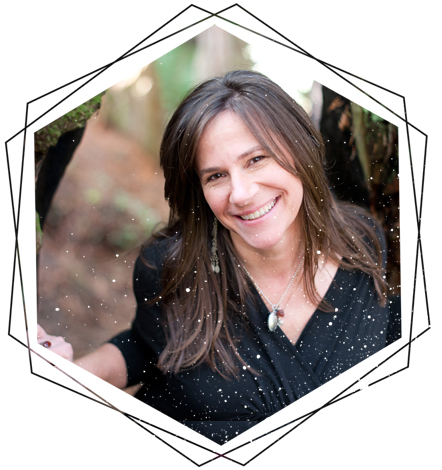 Final note from Kimberely:
I first founded my business, Unshakable Soul, from the understanding that cultivating a keen sense of Soul awareness (especially around karmic influences) is often the missing key that keeps people from experiencing a life of true significance, success and substance.
So for years, I've been working 1:1 with clients to help them gain that Soul awareness, heal their karmic influences, and unlock their karmic potential.
This program was born from the intense push I've felt to allow my work to expand and help more people – I truly believe that now, more than ever, it's time that we all come from a clear place of purpose and courage, to face the unstable times that we are living in. This may be the most important step you can take to not only make a difference in your life, but in the lives of those around you. Because when you stand tall in your personal truth informed by your soul's purpose, you are truly an unshakable soul.
If something on this page calls to you, I'd love to connect and see whether The Freedom Sessions: Walking Your Path of Purpose is right for you.
It would be an honor to support your highest potential being claimed and cultivated.
Soul Regards,

Kimberely
Payment Plan
Deposit: $420
6x monthly: $410
Only 10 places available…Book before February 19, 2018.
Apply Now and receive a free consult.
"Don't ask yourself what the world needs. Ask yourself what makes you come alive, because what the world needs is people who have come alive."
– Howard Thurman
"Did Kimberely change my life? Absolutely! But more importantly, she taught me how to change my own life. And for this, I am forever grateful."
Beth