It happened when I was 5 years old.
I was playing alone at the edge of the bay by our home, water lapping at my feet. I peered through the clouds overhead and suddenly, with a crashing awareness throughout my whole body, I knew—I was a spiritual being having yet another human experience.
And I wanted to go home.
I was painfully aware that this thing called "life" on earth was hard. And it wasn't long after that it became apparent to me … most people did not recognize themselves as souls reincarnated.
It was as if I wore a special-frequency sensor, picking up information about the people around me (ancient remnants of pain, heartache and fear) that I didn't want to hear, know…or feel.
As you might imagine, this caused my Little Girl Self a fair amount of discomfort.
My
soul

knew things my mind did not, and I didn't know how to process it.

Over the next coming years, I would fight against what later became my calling.

Those first several years of my life were characterized by illness, isolation, and a strong desire to return to the place from which I KNEW I'd come. A place that felt warm and comforting in a way the world never did.

By the time I was 9 years old, I was battling with powerful suicidal urges.

The call to return to spirit was that strong. But luckily, my attempts were half-hearted efforts.

Late at night in my room, I would chant over and over in my mind "I just want to go back home."

And as I struggled with that longing, I stumbled through life hoping no one would find out just how "different" I really was.

(When you are plugged into everything all the time and can hear and know and understand what's going on inside others—imperceptible to most but like a resounding echo in your own ears—it's natural to don a cloak of denial for protection.)

Ironically, this denial only amplified my sense of being "the outsider looking in."

My search for love and belonging ultimately led me into some pretty dark places, like the false highs of drug addiction, the rollercoaster of depression and anxiety, the sadness of codependent relationships and a near-death-by-burrito experience that led me back to God Herself, or what I often refer to simply as Spirit (remind me to tell you about that one sometime).

By the time I was 23, I'd had enough of the world's version of "finding myself" and had taken up study with a highly disciplined sacred mystic tradition (complete with magic, energy work, Goddess devotion and bonfires).
It was here I learned to harness my psychic abilities, trust my spirit guides and master my energetic sensitivities.
But there was a problem – I still had a deep, deep lack of trust in both myself and Spirit that prevented me from putting my abilities to use.
(This is the same lack of trust that exists in so many clients when they approach me—and that I'm now, thankfully, able to help them move through.)
And it wasn't until I journeyed into the forest that everything changed.
In 2001, my family traded the big-city lights of the Bay Area for the star-filled nights behind Northern California's fabled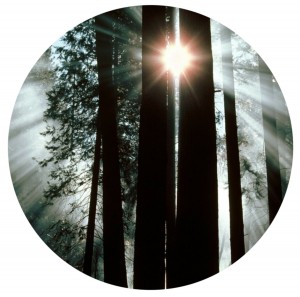 Redwood Curtain. But living in a quiet rural village proved to be just as lonely as it was beautiful.
No more hustle & bustle…
No more familiar faces…
And no more distractions to validate my ego.
There was only one thing left to do.
Get REALLY comfy with me, myself and I. (And by "I," I'm talking about the Divine thread that runs through each us, giving us breath and passion.)
It was here in the solitude of the woods that I came face to face with the potential of the gifts I'd long been avoiding. To address my feelings of isolation, I turned to my spiritual practice and went deeper than ever.
The moments of bliss—those times where I'd always felt a deep, abiding oneness with the Universe—began to get more frequent and even more intense.
While washing dishes…
During a stolen moment while watching my child asleep at my breast…
Walking through the Redwoods, lost in the mist…
And as I persevered, my spiritual practice began to stabilize. And as I truly surrendered for the first time, an amazing thing happened.
I let go of the deep wound of anger I held towards Spirit for 'deserting' me here on Earth, and realized tha­t all my life, it was in fact Spirit who had always been there for me.
That it was Spirit who had led me here to a place of beauty and solitude in order to finally come home within.
And slowly but surely, I was overcome by the undeniable sense that my acute awareness was something powerful, something to be honored.
And most important: that I was here to serve others, not hide myself away. I realized that this awareness I had always naturally experienced – soul awareness – was the key to a life of deep significance, meaning and joy.
Now—all these many years into my journey, here's what I know for sure…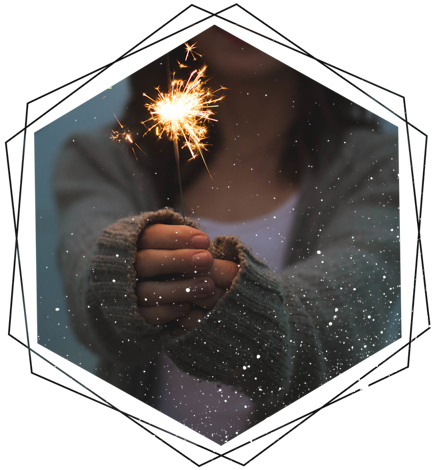 Your soul carries a wisdom and a magic that can transform your life – if you let it.
YOUR job is to turn down the volume on your thinking mind and tune in to the song of your soul.
Once you do, you will finally find the peace (and passion!) you have been looking for.
Because you'll realize from a place of deep knowing that your soul is infinite.
Ever-lasting.
And unshakable.
This is what I want for you.
To develop your awareness of, and your ability to communicate deeply and powerfully with, your timeless self – your Soul.
I want to help you identify (and resolve) the karmic patterns that are keeping you stuck so you can finally begin to experience the peace, the healing and the forward momentum that are rightfully yours.
And… so you can FINALLY be free from unknowingly repeating the same scripts of pain, misery and confusion once and for all.
Think of it as an accelerated healing, an honoring of what your soul came here to do.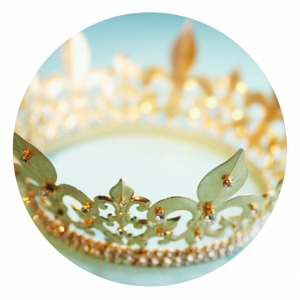 Over the years, I've dined with evil queens, I've counseled with kings and I've even slayed a few evil warriors.
(And so have YOU. Whether you realize it or not.)
Yes, everyone has had past incarnations, and everyone has something to learn from that past.
And it's my great honor to introduce YOURS to you, and to support you through a life-changing transformation as you open to greater soul awareness.
So are you ready to find out where you came from, where you're going, and how you can get there with more ease and joy?
Then please accept as my first gift to you, my Full Spectrum Guided Meditation. It's a very simple, lovely way to extend an invitation to your soul's greater presence in your daily life:
"With a better understanding of my soul's journey, I am accordingly better equipped to handle whatever comes up in this lifetime."
Helen